About Us
Ryan Raveis - Co-President of William Raveis, Inc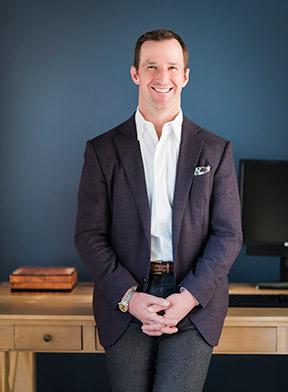 Ryan Raveis is responsible for the strategic direction and operations of the company's headquarters functions and ancillary businesses, which includes his leadership role as President of William Raveis Mortgage. Over the years, Ryan has been named by the Swanepoel Power 200 as one of the Most Influential Leaders in the Residential Real Estate Industry and been recognized by Mortgage Executive Magazine as one of the Top 100 Most Influential Mortgage Executives in America.

Ryan is a member of the National Association of Realtors® Large Residential Firm Advisory Group, Leading Real Estate Companies of the World®, The Realty Alliance, and YPO, a global leadership community of chief executives with over 34,000 global members in 150+ countries. Ryan is a co-founder of The William Raveis Charitable Fund which has raised over $4M since its inception in 2014 to benefit cancer research at the Damon Runyon Cancer Research Foundation and The Dana-Farber Cancer Institute. Raveis received a Bachelor of Arts from Williams College and a Master of Business Administration (magna cum laude) in finance and entrepreneurship from Babson College.
Linda Dorsey - Executive Vice President, Operations
A 35-year mortgage finance veteran, Linda brings a wealth of industry and management experience, expertise and insight to her position as Executive Vice President of William Raveis Mortgage. As Executive Vice President and throughout her 18 years at William Raveis Mortgage, she has been instrumental in the strategic planning and execution of the company, working to develop it into a full lender with multiple warehouse options. Since then, she has driven exponential year-over-year growth. A world-class mortgage company known for its seamless relationships and processes with William Raveis Real Estate, William Raveis Mortgage has produced more than $13.7 billion of residential mortgages since inception.
Linda has also led the world-class mortgage company's Operations and Sales departments, overseeing a talented team of 150 executive mortgage bankers producing several thousands of residential mortgages a year. Her previous background in banking, correspondent and broker lending, as well as vendor management and overall industry relationships, help to strengthen William Raveis Mortgage's technology, customer service and growth. Her professionalism, approachability and resourcefulness alike make her an ideal manager and coach, while her expertise in underwriting benefits her operational staff and sales force during her many training sessions on origination, processing and underwriting of mortgage loans for sale on the secondary market.
Linda has received certificates in main components of the industry, including compliance, best practices, detecting fraud, and AUS, from Fannie Mae, Freddie Mac, various mortgage insurance companies, and other educational vendors like Bankers Edge. She is also a registered NMLS branch manager, has served on many industry committees over the years, including Fannie Mae's Risk Advisory Board, and is active in community programs.
Barb Klegin - Senior Vice President, Secondary Marketing
Barb is Senior Vice President responsible for secondary marketing. She has 32 years of mortgage banking experience as well as a diverse secondary marketing and technology background. Prior to joining William Raveis Mortgage LLC, she managed capital markets for a retail mortgage company originating over $4 billion annually. In addition, Barb has technology experience in risk management systems and has developed relationships with large and small investors nationwide. Her expertise includes streamlining processes and increasing profitability.
Barb earned a BS in Business Administration with a concentration in Finance from Mankato State University.
Frank Kolb - Senior Vice President, Coaching & Strategic Growth
Frank Kolb joined William Raveis Mortgage in 2008 and quickly became a top-producing loan officer within the company, as well as ranking in the top 1% of all originators in the country. Within a few years, Frank was promoted to a producing regional manager for the state of Connecticut while still maintaining top production in yearly closed units. In 2019, he took on the new role of Senior Vice President of Coaching and Strategic Growth to help propel the growth of William Raveis Mortgage. As one of the company's top executives, he was on the forefront of helping the company grow from $650 million of closed volume in 2019 to more than $1.1 billion in 2020. In addition, he recruited nearly $350 million in sales talent in 2020 and is responsible for placing loan officers in new territories as the company expands.
In his role as Senior Vice President, he manages a team of 34 loan officers throughout William Raveis Mortgage's nine-state footprint, Frank is a certified coach and mentor and helps his team achieve and exceed their goals. In addition, he collaborates with William Raveis Real Estate office managers to help loan officers facilitate and develop relationships to grow their business organically.
Frank earned a BS in Business Administration and an MS in Management Information Systems from Nova Southeastern University. His financial and technological backgrounds have helped William Raveis Mortgage balance between offering sound financial advice with continual improvements to the company's technology platforms to enhance the customer experience. He continually collaborates with the Operations Team and IT department to enhance consumer and staff functionality through the loan process, as well as timely delivery of industry news to consumers and business partners. Frank is a lifelong resident of Guilford, Conn. where he lives with his wife, Suzanne.
Raymond Cashen II - General Counsel of William Raveis Real Estate & President of William Raveis Insurance
Ray has served as a legal counsel for William Raveis Real Estate, Mortgage & Insurance since 2000. In 2003, he became General Counsel for William Raveis Real Estate, as well as President of William Raveis Insurance. He also oversees The Kelsey Company and the William Raveis Attorney Network. Prior to joining William Raveis Real Estate, Ray practiced law in Washington D.C. with the firm of Webster, Chamberlain & Bean. He received a Bachelor of Arts from Brown University and a Juris Doctor (cum laude) from Tulane University Law School. Ray is a licensed attorney in Connecticut, New York, District of Columbia, and Maryland.
Dan Farr - Chief Financial Officer
Dan has served as the Chief Financial Officer of William Raveis Real Estate, Mortgage & Insurance since 2015. In this capacity, Dan oversees Accounting, Facilities, Human Resources, Agent Onboarding/Licensing, and the Raveis Transactional Group. Prior to joining Raveis, Dan was the Chief Financial Officer for the Clarion Partners Lion Properties Fund, a commercial real estate fund with over $8 billion of real estate investments throughout the U.S. Dan previously worked at Realty Finance Corporation, General Electric Capital Corporation and Deloitte & Touché LLP in various finance, accounting and risk roles. Dan received a Master in Business Administration in Finance from the Leonard N. Stern School of Business at New York University and a Bachelor of Science in Accounting from the University of Connecticut. He is also a Certified Public Accountant in the state of Connecticut.