About Us
Ryan Raveis - Co-President of William Raveis, Inc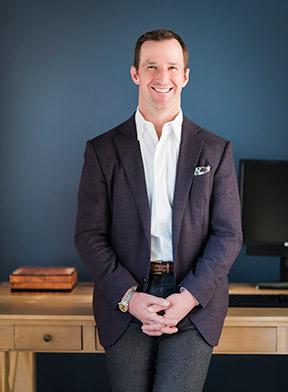 Ryan is co-president of William Raveis Inc., the parent company of William Raveis Real Estate, William Raveis Mortgage, and William Raveis Insurance.  In this capacity, Raveis is responsible for the strategic direction and operation of the company's headquarter functions and ancillary businesses.  Raveis has been recognized by the Swanepoel Power 200 as one of the Most Influential Leaders in the Residential Real Estate Industry every year since 2016.  Since 2014, Raveis has also been recognized perennially by Mortgage Executive Magazine as one of the Top 100 Most Influential Mortgage Executives in America.

Ryan is a member of the National Association of Realtors Large Residential Firm Advisory Group, Leading Real Estate Companies of the World, The Realty Alliance, and Young Presidents' Organization, a global leadership community of chief executives with approximately 28,000 members in more than 130 countries.  Ryan is a founder of the William Raveis Ride+Walk, which has raised over $2.5M since its inception in 2014 to benefit cancer research for Damon Runyon Cancer Research Foundation.  Ryan also supports local community efforts to assist the hungry, homeless, and addicted in coastal Fairfield County through the Bridgeport Rescue Mission.

Prior to rejoining the family business, Raveis held positions with a top strategic management consulting and research services firm as well as a venture capital-backed internet services firm, where he led the implementation of the nation's first broker-direct online mortgage platform. Raveis received a Bachelor of Arts from Williams College and a Master of Business Administration (magna cum laude) in finance and entrepreneurship from Babson College.
Linda Dorsey - Executive Vice President, Operations
Linda is responsible for mortgage operations including processing, underwriting and closing. Linda started in the mortgage industry in 1985 with a local New England bank and has experience in various diverse operational positions prior to her current role with William Raveis Mortgage, LLC. Linda served on the Underwriting Advisory Board for Fannie Mae and is involved in various community programs within the City of Boston.
Mary Ellen Graziano - Sr Vice President, Secondary Marketing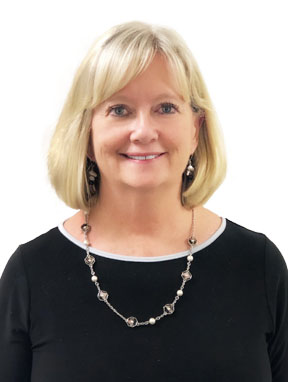 Mary Ellen is responsible for secondary marketing. With over 24 years in the mortgage banking industry, Mary Ellen has developed key relationships with a diverse mix of national and local investors to expand the product line for William Raveis Mortgage, LLC. She has served on many advisory boards including the Secondary Marketing Advisory Board for Fannie Mae. Mary Ellen received a BA from Providence College and an MBA from Suffolk University.
Frank Kolb - Senior Vice President, Coaching & Strategic
Frank joined William Raveis Mortgage in 2008 and quickly became a top producing loan officer within the company, as well as ranking in the Top 1% of all originators in the country. He is a self-producing originator who manages a team of loan officers throughout Connecticut. He earned a BS in Business Administration and a MS in Management Information Systems from Nova Southeastern University. His financial and technological backgrounds have helped William Raveis Mortgage balance between offering sound financial advice with continual improvements to the company's technology platforms to enhance the customer's experience. Frank is a lifelong resident of Guilford CT where he presently resides with his wife Suzanne.
Jorge L Rivera - Regional Vice President of Sales
Jorge Rivera is the Regional Vice President of Sales for southwestern Connecticut, New York and Florida. With more than two decades of experience as a mortgage banker, he is recognized as one of the top bankers in the country annually with both company and national publication awards. He has been named one of the "Top 200 Originators in the U.S." by the Scotsman Guide, "Top 1% Mortgage Originators" by Mortgage Executive, and a "Five Star Mortgage Professional" by Westchester Magazine. Jorge received his bachelor's degree from Sacred Heart University and has graduate degrees from the University of New Haven and Columbia University.
Raymond Cashen II - General Counsel & Senior Vice President of Settlement Services
Ray has served as a legal counsel for William Raveis Real Estate, Mortgage & Insurance since 2000. In 2003, he became General Counsel for William Raveis Real Estate, as well as Senior Vice President of Settlement Services where he oversees William Raveis Insurance, The Kelsey Company and the William Raveis Attorney Network. Prior to joining William Raveis Real Estate, Ray practiced law in Washington D.C. with the firm of Webster, Chamberlain & Bean. He received a Bachelor of Arts from Brown University and a Juris Doctor (cum laude) from Tulane University Law School. Ray is a licensed attorney in Connecticut, New York, District of Columbia, and Maryland.
Dan Farr - Chief Financial Officer
Dan has served as the Chief Financial Officer of William Raveis Real Estate, Mortgage & Insurance since 2015. In this capacity, Dan oversees Accounting, Facilities, and Human Resources. Prior to joining Raveis, Dan was the Chief Financial Officer for the Clarion Partners Lion Properties Fund, a commercial real estate fund with over $8 billion of real estate investments throughout the U.S. Dan previously worked at Realty Finance Corporation, General Electric Capital Corporation and Deloitte & Touche LLP in various finance, accounting and risk roles. Dan received a Master in Business Administration in Finance from the Leonard N. Stern School of Business at New York University and a Bachelor of Science in Accounting from the University of Connecticut. He is also a Certified Public Accountant in the state of Connecticut.