About Mia Capella
Strategic Growth & Sales Manager - Norwalk Office
3 Park Street, Norwalk, CT 06851
Achievements
Customer Service Award - June 2007
William Raveis Certified Sales Training
Excellence Award-Febraury 2008
Excellence Award for Volume of Sales-2008
Internet Response Team Honorable Mention-2009
Top Producer in Closed Sales-2010
Top Producer in Huntington Exceptional Properties Division-2010
Customer Service Award -April 2012
Top Producer-2012
Top Producer-2014
Customer Service Award-2014
Top Sales Associate-2015
Top Producer-2015
Customer Service Award-2015
Connecticut Five Star Real Estate Agent named in Connecticut Magazine-2015
Professional Specialty
Residential Re-Sale
Relocation
First-time Home Buyers
New Construction
Personal
Married with two daughters
Former Sales Manager of plastics company
Born and raised in Trumbull
Graduate of Trumbull High
Full Time Realtor
Professional Association
NAR-National Association of Realtors
CAR-Connecticut Association of Realtors
Greater Bridgeport Board of Realtors
Consolidated Multiple Listing Service
Areas Covered
Fairfield County
Trumbull
Fairfield
Huntington/Shelton
Monroe
Westport
Weston
Wilton
Easton
Redding
Bethel
Newtown
2019 Awards
2018 Awards
2017 Awards
2016 Awards
2009 Awards
Testimonials
Mia is everything that I was looking for in a real estate professional. She listened to our requirements, performed thorough analysis, provided creative options and was always accessible. The result was that Mia sold our house and at the same time found my family a wonderful home. Mia is a true professional and an absolute pleasure to work with.
Sue Yoder - Fairfield
Mia is an amazing realtor and person. Desperate to sell our house for a new school system and the market being so down we didn't know what to do. Mia brought in marketing flare to the mix of your typical listing. We did a flash sale for the weekend at a certain price. Sure enough we sold that weekend. Her suggestions and empathy are why we would also have Mia as our realtor. In our new purchase we had many issue with permits that the previous owner did not submit, yet we still loved the home and wanted it. I am full time working mom who could not deal with issues like this and although all this paperwork should of been mine to do, Mia went out of the scope of her role and did everything for us to make it a smooth transition. Not only was she our realtor but now a good friend to our family. She also talked with our children many times about moving to make them feel comfortable. Who does that? Mia does, that why she is amazing.
Stephanie and Mike Covino - Easton
When working with Mia you get the feeling right away that she is personally involved in your situation, listening closely and thoroughly processing information available and necessary to close the right deal. She is confident, energetic and reassuring in her expertise.
Bob & Jill Forte - Redding
We were first-time home buyers and Mia helped us every step of the way to find a beautiful home for our growing family. She was very responsive, honest, calm and we instantly felt confident in her ability to help us through the process. We feel very fortunate to have worked with Mia and we would definitely recommend her to anyone!
Eric & Kristen Tinson - Trumbull
I'm am writing to give Mia Capella my highest recommendation. My husband and I met Mia last summer while searching for a rental in Fairfield, Connecticut. We were relocating from Boston to Fairfield and had very little time left to find a home. We worked for a month with another realtor who had no luck finding us something suitable before we met Mia. Upon meeting Mia, we noted how professional and personable she was. Her knowledge of the market and area helped us find the perfect rental within days. She also negotiated with the home owner to get us a better price! Since we moved in, Mia has kept in touch making sure our transition was smooth. We will soon start our search for a home to buy and we will no doubt be using Mia. She is a true professional who went above and beyond to help us, always putting our interests first. Her in depth knowledge of the home market in Southern Connecticut and her many personal and professional contacts makes her the perfect realtor to represent us and you!
Heather & Byran Martinez - Fairfield
My family and I were already living out of state when we contacted Mia to sell our home. We needed a quick, smooth, sale. We had missed the spring/summer market and hoped for the best as we were heading into winter. Not only did our house sell in three days, we closed in five weeks. Mia took care of everything knowing that it would be very difficult for us living five hours away. She went above and beyond and we are very thankful for her knowledge and determination as a realtor.
Jill & Brian Walsh- Shelton
I wanted to send an email to let you know how please I was with all the services your company has to offer. I feel I was so lucky to have met Mia Capella. We met her at one of her open houses, we loved her energy and personality ! Even though her listing was not the one for us, we immediately knew we wanted to work with her to find our new home. She gave us wonderful advise as we went on our search always bringing up things we would have not even thought about since we were coming from the an apartment in the city , no experience with basements, boilers, or towns in Ct, we had a lot of questions and she always had the answers. We keep saying now , "Thank god for Mia ", that she helped us narrow down to pick the perfect house for us and helped us get it at the right price. Then after we got through the search , inspection and negotition with contracts , every thing happens at the speed of light and I am so happy I decided to put my hands in all that William Raveis has to offer. Mia gave me Christine's information in your mortgage department, as we were doing our house hunting , she was wonderful through the whole processes! It was so helpful to know all the quotes of approximate cost so there were no surprises.
Larissa & Frank
"Mia was an outstanding agent. We never felt pressured even though it took several months for us to find the right house. Mia went out of her way to accommodate our needs and was always cheerful and positive. I wouldn't hesitate to recommend Mia to anyone. Moving from a different state was challenging and Mia helped make our transition go smoothly."

"The services we received were awesome. From our agent to our mortgage broker to our insurance agent, everything was great! Everyone we dealt with was extremely helpful and there anytime we had a question."
Theresa & Tyler Morits (Monroe, CT)
" "

"Mia Capella was EXCEPTIONAL as our listing and buying agent. She was always available 24 hr/day, 7 days/wk. Whenever I had a question, she immediately responded. She was very trustworthy, reliable, focused and very professional and friendly. I would highly recommend Mia Capella for the purchase or sale of a house. Thank you Mia!!"
Mr. & Mrs. Mark Ellis (REDDING, CT)
"Over the past 11 years, we have been through 2 home purchases and a home sale with Mia. She knows the area very well and has the connections to get things done quickly. Mia keeps her clients informed continuously and looks out for their interests at all times; her advice is invaluable, especially for those who are new to the process!"
Mr. & Mrs.Albert Carlson (Shelton, CT)
"We can not say enough about our agent Mia. We know her from the town of trumbull but this was the first opportunity to work together and she helped us in selling our childhood home after our mom passed a year earlier. Mia handled everything and kept us posted all along the way
She is thoughtful, experienced and professional and made this an amazing experience. We appreciated everything Mia did to get us exactly what we wanted out of the sale and handling every detail. Thank You!!"
Estate Of Charles Prokop III (ORANGE, CT)
"Thanks for everything. We appreciate it!"
Mr. & Mrs. Albert Carlson (Shelton, CT)
"Mia was just plain amazing. She has that unique quality of being strategic and tactical simultaneously. She has deep industry knowledge, is a pleasure to work with, and knows when to push back. Her ideas and advice single handedly got my house sold and sold quick. I have already recommended her to others. She is a star!"
Mr. Jason Beck (REDDING, CT)
"Mia was very alert about advising us before this property went on the market and immediately showed it to us. Then took charge of all the preparations to finalize the purchase."
Mr. & Mrs.Ivan Capella (Trumbull, CT)
"Mia was great. Professional, yet down to earth and not in a hurry to close the deal like most. She wanted what was best for me and my family. That is why I am a repeat client. Good business, that's what it's all about."
MsJennifer Newman (BRANFORD, CT)
"Mia worked closely with us, constantly updating data. She gave expert advice. She talked TO us, not AT us. She projected expertise & confidence."
Mr. & Mrs. Michael DePalma (Shelton, CT)
"From the outset, we were confident Mia had our best interest at heart. Unlike our previous realtor, Mia had exceptional local knowledge, was present at every showing and open house, and generated more traffic in two weeks than we had in the six months prior to signing with Mia. She even checked on the house when needed. We could not be more pleased.
"
Christian Siburn (Redding, CT)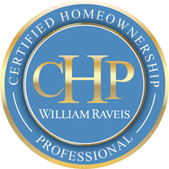 As a Certified Homeownership Professional, I have received training in the real estate, mortgage, insurance and settlement services processes. This means I can help you navigate the homeownership process, making your transition seamless and stress free.
Featured Listings
Recently Sold
Office Listings