Experience
Lora Merrill has over 30 years of real estate experience, moving to the Northeast after starting her career in Florida. She has had a very distinguished history of success in real estate ranging from the Northeast to South Florida. Lora has been with William Raveis Real Estate for over 15 years and was number 2 agent company-wide in Unit Sales for 2015! In 2014 she was number 3 in the company for Unit Sales! Her Dedication, Knowledge and Care of her clients have ensured smooth transactions in the real estate selling and buying process.

30 Years in Real Estate
Achievements
The 2nd top Sales agent in the company for Unit Sales for 2015!
The 3nd top Sales agent in the company for Unit Sales for 2014!
Chairman Elite Club and Chairman Club
Top Producing Associate for New London County
Top Producing Associate for Windham County
In the Top 3 Percent of the company over the last 15 years
Five Star Real Estate Agent 2011-2016
Personal
Former Travel Agent in Oregon
26 Years Relocation Experience with the Military
Professional Association
National Association of Realtors
Connecticut Association of Realtors
Rhode Island Association of Realtors
Greater Hartford Association of Realtors
ABR, Accredited Buyer Representative
Commonwealth of Massachusetts
Florida Association Of Realtors
Naples Area Board Of Realtors
Education
Lake Sumter CC, Florida
Apollo Travel Training
Burt Rogers School of Real Estate
Quinebaug Valley CC
University of Central Florida
Professional Specialty
Corporate Recolation Specialist
Veteran Military Relocation Specialist
Antique Homes
New Construction
USAA Certified
Residential
Equestrian Properties
Condominium Properties
Community Involvement
Eckerd College Parent Alumni
Pomfret School Parent Alumni
Rectory Parent Alumni
Woodstock Academy Parent Alumni
Umass Amherst Parent Alumni
Boy Scouts of America
Areas Covered
New London, Windham & Tolland Counties - Connecticut
Webster, Dudley and the Connecticut Border in Massachusetts
Foster, Coventry and the Shoreline of Rhode Island
Naples, Bonita Springs, Estero
We wanted to Thank You for helping us find our gorgeous home! We Love it! You are a Wonderful real estate agent & we would recommend you to anyone! Chris, Angelia, & Alyssa

We Thank you very much for all your help and your time. It was one of the biggest decisions we ...

We wanted to Thank You for helping us find our gorgeous home! We Love it! You are a Wonderful real estate agent & we would recommend you to anyone! Chris, Angelia, & Alyssa We Thank you very much for all your help and your time. It was one of the biggest decisions we had to make and you helped us...

Lora & Sam Merrill were so helpful. I couldn't have gotten through the stress of my sale without them. They answered any and all questions I had and were always there for me.

I used Raveis when I bought the house and things went smooth then so it was natural to call Raveis again. I had to make the sale out of state so I put a lot of trust into the advice and action of my agent. The house was on the market for 3 days, when I accepted an offer. The time from listing to ...

The best of the best

We found Lora Merrill by checking top producers and knew we found the right agent! She was knowledgeable, honest and knew the area and the trends. We were satisfied beyond expections.. She made it happen! Most professional agent, we have ever encountered. Thank you Lora!

Lora is a hard-working, very smart, and terrific agent. She's always available to us and quickly and accurately answers all of our questions. I wholeheartedly recommend her -- she's the best agent we've ever worked with!

Our realtor Lora Merrill was exceptional and patient. We received such great service from her when buying a home, we hired her to sell our home. It sold in 3 days! We would rate her a 10/10 and have referred many people, who have also been pleased with william raveis and Lora Merrill.

William Raveis did a wonderful job in 2009 selling our house during a difficult time. Then when we were ready to buy again this year they made the buying process even easier. Our agent always made us feel as if we were family and we were her only client.

Excellent service.look forward to work in looking for another home in the near future.Will look for Lora Merrill and husband Sam.Very pleased with working with both of them.

We received services for finding and purchasing a multi-family property. Our agent was helpful from the beginning of the process to the very end. And she also left us feeling like if we ever had another question, that we could call her for advice!

The service was better than buying a car. She was paitent with us and knowledgable abou the properties and willing to meet us as often as possible to be able to visit various homes in our price range and style

Lora Merrill was a breath of fresh after speaking to a couple of other agents that really turned us off to the whole process. She was patient with us, especially since it took us one year to buy a house, she even stuck with us after our little summer hiatus to enjoy life. If we know of anyone in t...

We were very pleased with the personal service we received from Lora Merrill. She was always available when we needed her and was very professional.

Lora Merrill was my real estate agent from Oct-April showing us many properties and sending up listing through email.

Lora Merrill came highly recommended by our loan officer, and we were greatly impressed. She was able to show listings quickly and was very knowledgeable about the home buying process. She was there for us 24-7 though the process and we felt confident in her abilities. We are grateful for this exper...

1. Best Agents I ever dealt with 2. easy to work with, customer focus 3. Didn't try to sell us something that didn't fit

My agent was extremely knowledgeable about the buying process, the short sale process, she was not pushy and was just a pleasure to deal with !!!

This was our first home buying experience and Lora made sure that we felt comfortable throughout the process. She came to understand what we were looking for and found us the perfect property and stood by our side through the entire process, making sure we understood everything. Buying a first pro...

Lora is a wonderful agent, she really cares about what her customers want. She's always available, always has quick, accurate responses to my concerns, and is a pleasure to work with.

If you want to buy a property and need assistance with any phase of this sometimes tense ordeal then all you need is Lora Merrill, end of statement.

Lora Merrill is the most tireless, intelligent, hard-working Realtor we have ever met. We have worked with her several times and couldn't be happier. We give her our heartfelt thanks and our highest recommendation. Sandra and Perry Daine

I found the sales rep Laura Merrill to be very professional a no non-sense gal. Property went on the market and wow three days later I had a signed contract,you can't beat that,Thank you Laura & Sam!

Lora and Sam Merrill are two of the most hard working people I have ever met! We are grateful for there valued time and helping us find a home!

Due to the photography, listing and personal attention that Sam and Lora gave us, we were able to sell our home in one week. We showed the house seven times in that first week William Maynard (QUAKER HILL, CT)

Lora was fantastic. Always kept us up to date and if she was unavailable for some reason, she has someone else keep us up to date. Would highly recommend her and your team!! Maurice Paradis (JEWETT CITY, CT)

Lora was very patient with me as we searched for a new home for my wife and me as part of a corporate relocation program. She researched properties, provided information about the various communities we were interested in and that crossed the three states of Rhode Island, Connecticut, and Massachuse... Michael Jenkins (KILLINGLY, CT)

Listed house under title 19 Ct, agents extremely helpful and showed interest in selling the house. Agents stated how current house market is performing and kept us informed of buyers. House sold relatively quick, Great Job. Estate Of Eleanor Drake (PRESTON, CT)

Lora and Sam as a team went above and beyond for us to help us sell our home! Great communication and great service by always answering our questions and being honest and up front with us! Tabitha Mandile (CANTERBURY, CT)

Lora Merrill is always available. She is hard working and very knowledgable about the real estate market. Amazing to work with. Christopher Houghton (OAKDALE, CT)

I was very pleased at the attention to details both Sam and Lora constantly made. They left nothing to chance. It was an awesome experience to go through a sad sale (selling mother's estate) with such a high level of professionalism Beverly Marie Moore (Norwich, CT)

The realtors that I interviewed were all excellent. What set Lora Merrill apart was her review of the property and field card - discrepancy detection followed by resolution and asking if I had legal authority to sell the home. Those two items led to a smooth sale and closing of the home. Craig Bode (Norwich, CT)

Lora did a great job short saling my condo. The overall property had some shortcomings and Lora was still able to continue to show the condo and eventually receive an all cash offer. I am pleased with the outcome. Michaela M. Bogart (Norwich, CT)

My agent was informative. He took the time to explain things to me. I felt comfortable working with him, and his wife. I was very happy in the end. ... Michael Marciniak (Norwich, CT)

Sam was prompt and photographs taken were excellent. Showings were at least weekly, including one on Christmas Eve. I was kept informed on the comments made by potential buyers and my calls were promptly answered. Irene Demers (Norwich, CT)

Very thourough. She has a pleasant demeanor and showed concern for the client. Alfred Cerrone (Fort Myers, FL)

My agent was always available to answer questions and help with a process that was somewhat complicated due to the fact I now live out of state. Most importantly they set the price correctly and were able to facilitate a sale incredibly quickly. Bradford Polansky (Mansfield, CT)

This was the second time I have used Sam and the Merrill team as my realtor, and I would use them again without hesitation. Sam is very responsive and professional. He always had my best interest in mind, and was willing to go out of his way to make sure I was completely comfortable with all stage... Chris Bollig (Port Orhcard, WA)

Our agent Sam Merrill and his team were efficient and attentive to our listing requests, they worked quickly to get appointments in homes we wanted to see. I would strongly recommend Sam Merrill. Roland Toutant (KILLINGLY, CT)

Our agent was very dedicated and knowleable. He kept us involved in the entire process, and was very patient and supportive. He gave us sage advice that we could count on. Jean Racine (GRISWOLD, CT)

I'm very happy with the service I received from my Raveis agent. This is the first time I used an real estate agent to sell a home, and I'm overjoyed that I was able to get a full price offer! Jeff Pearl (Norwich, CT)

Sam and Lora were tireless throughout a very trying sale process. They maintained professionalism and candor simultaneously. I can't thank them enough. Jeff Pearl (Norwich, CT)

Sam was great to work with! Whether you want to take things slow or want to move within a short time period, Sam was always accommodating to our needs. William raveis has great customer service and realibilty! Patrick Murray (PUTNAM, CT)

He was always available to answer any questions or concerns I had, he also personalized each home we looked at by always thinking about my conditions and requirements. Very knowledgeable straight forward Agent. Jonathan Rivera-Olan (NEW LONDON, CT)

Sam Merrill was honest and down to earth. He was an excellent agent and did the utmost to help us sell our house. Giuseppe Perricone (Ashford, CT)

Sam Merrill was amazing help through the entire home purchase process and was integral in closing in 30 days. Was extremely responsive and accommodating to our needs and schedules. Couldn't have gone any smoother. Sam and the entire William Raveis team have my endorsement. Ashley DeBisschop (GRISWOLD, CT)

Sam was excellent throughout the entire process of selling our house. He was in touch by phone, text, and e-mail at every step to let us know exactly what was happening and what we needed to do next. Absolutely a trustworthy and professional person I would recommend to anyone looking to buy or sell... Noah Goodrich (GRISWOLD, CT)

Sam was not afraid to do research on the properties we inquired about and saved us a lot of time. He knew the area because he lived there. He was helpful without being overbearing. He helped a great deal during the closing of our FHA loan which was complicated. He was always professional and polite. Jeremy Clark (Woonsocket, RI)

Sam Merrill is an expert in his field. His service was excellent and his knowledge is invaluable. 5 of 5 stars would highly recommend. Jose Tineo-Fernandez (NEW LONDON, CT)

The services are professional and the agent is very familiar with the real estate market in Eastern CT. Normand Rioux (Norwich, CT)

Sam and Lora help us buy our house when we relocated to CT from Michigan. We had a wonderful experience then and decided to use them to sell our property. Once again they were great, professional, and straight forward throughout the process. I would highly recommend them to anyone looking to buy or ... Andrew Stewart (Hampton, CT)
More Testimonials ›
Your Insurance Rep.
Katherine Gauthier
Insurance NPN#
Office - 860.838.3024
Fax - 860.838.3024
Email Insurance Rep. ›
Insurance Quote ›
Your Loan Officer
David Katz
NMLS Mortgage Loan Originator ID 9594
Cell - 203.671.6987
Email Loan Officer ›
Loan Quote ›
$612,000
8 Bayside Ave,
WATERFORD 06335
3 Beds, 3 Full Bath(s)

Sold Date: 6/19/2015
$530,000
52 Hopkins Raod,
Woodstock 06281


Sold Date: 5/25/2017
$510,000
490 Douglas RD,
Whitinsville 01588
4 Beds, 3 Full Bath(s)

Sold Date: 11/12/2015
$490,000
37 Stone Hill Rd,
Woodstock 06281
4 Beds, 2 Full / 1 Half Bath(s)

Sold Date: 12/15/2017
$478,000
15 Hathaway Rd,
East Lyme 06333


Sold Date: 2/5/2016
$441,000
103 Weber Farm Rd,
Norwich 06360
4 Beds, 4 Full / 1 Half Bath(s)

Sold Date: 5/15/2018
$441,000
47 Senexet Village Rd,
Woodstock 06281
4 Beds, 2 Full / 2 Half Bath(s)

Sold Date: 8/18/2017
$415,000
586 Pond Meadow Rd,
WESTBROOK 06498


Sold Date: 9/1/2015
$383,000
2 Fairview Dr.,
STONINGTON 06379
3 Beds, 3 Full Bath(s)

Sold Date: 5/14/2018
$381,500
58 High Ridge Dr,
PAWCATUCK 06379


Sold Date: 7/14/2014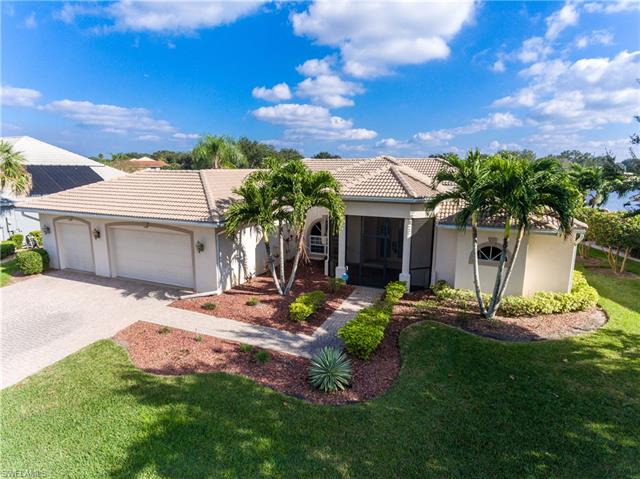 $365,000
11994 Cypress Links Dr,
Fort Myers 33913


Sold Date: 2/22/2017
$361,000
21554 Berwhich Run,
Estero 33928


Sold Date: 3/21/2017
View All Sold Listings