Official Real Estate Company of the Boston Red Sox
Experience
Why choose Knox Haschig Real Estate Group?

The Knox Haschig Real Estate Group is a family run real estate business and is one of the leading and highest producing real estate teams in the area. Together they have formed an incredible "family" of their own working for William Raveis Real Estate - the #1 family-owned real estate company in the Northeast and #9 in the country(according to REAL Trends). With over 160 years of combined real estate sales experience and the tools of one of the top companies in the U.S., the team has helped 1,000+ clients and sold over $500 million across Massachusetts and referred countless others. Created with a driving force towards extraordinary service, Knox Haschig Real Estate Group is not your average real estate company and you'll notice the difference the moment you meet us!
Additional Languages
Arabic
French
Spanish

In The News
Excellent Experience! Very knowledgeable and professional. I will contract again in the future with the Knox Haschig Real Estate Group! D. Sweeney (Littleton)

We first met Kim Knox when searching for our first house about 8yrs ago. Being new home buyers she was there from beginning to end. She understood our needs and was very attentive and supportive. She had excellent recommendations from inspectors to lawyers. She knows the area and market very well. ... Joe & Jamie C. (Littleton)

If you a looking for a full time Realtor who knows the market and the buying and selling process call David Haschig. David sold our rental property in less than 60 days. He priced it right and help us overcome any hurdles. His ability to provide us with a quality mason and fantastic attorney was a b... James D. (Sterling)

I initially spoke with Ms. Austermann regarding the selling of my primary residence. My wife and I decided to downsize. I was immediately impressed with how pro-active she was in helping us determine a sales price. We settled on an asking price and then gave Ms. Austermann several limitations (on... David R. (Maynard)

Sherry is the most caring and personable realtor to work with. She goes out of her way to help you and answer all questions! She works 24/7 to make sure her clients have all of their needs met when Purchasing a home. We worked wth her for over 6 months and we were so fortunate to have her by our sid... Courtney (Grafton)

We cannot say enough about the professionalism, customer service and responsiveness of Kathy as our agent. She is truly an asset to your company as well as all of the extended family members in the Knox Haschig Real Estate Group. It was a pleasure to work with William Raveis via Kathy Knox! B. & T. Riordan (Ayer & Littleton)

In short, Dave Haschig is an amazing realtor. We have now dealt with Dave on two occasions and both times went incredibly smooth. Our first move was a challenge. House hunting from 3,000 miles away is no easy task. Dave was a great communicator, calm and efficient. 3 traits you need when dealing wit... Scott T.

Sherry assisted us on a home purchase recently. From the first showing of the property that we chose ...to the offer and negotiations with the owners ... the P&S and all of the required documentation ... the inspection and subsequent renegotiation, through to the closing, Sherry was simply outstandi... Ed L. (Ashburham)

Tammy is an absolute pleasure to work with. She helped us buy our dream home. She is extremely organized, quick to respond to email, text, and phone, and is one of the nicest people I've ever met! Thank you Tammy for all of your help navigating the home buying process! Suzy & Jeff W (Worcester)

Kim did a wonderful job for us! Kim helped us sell our current house and find our new one - all within Littleton. She was very patient with us and helped us through the entire process. She understood our needs and delivered! I would highly recommend Kim Knox and Knox Haschig Real Estate Group. Jennifer & Kevin R. (Littleton)

Kathy, Joe, Kim & Jonathan were excellent! We will refer family and friends. So happy with the entire Knox Haschig Real Estate Group both with our sale & purchase! P. & A. Donahue (Devens & Groton)

Within the past year we sold our family home and purchased a new condo. With the help of David Haschig our stress level was truly minimized. He was a great asset on deciding the pricing, preparing and staging our home for the selling. With his Realty expertise we purchased our dream condo. I would h... Aldea C (Devens)

We highly recommend Tammy! Tammy made our house buying experience worry free! She was able to put us at ease, answer our questions, and helped put us in touch with anyone else that could aid us. We are military veterans who used our VA benefits. Tammy was a pleasure to work with! Bridget H.

Tammy made my first property purchase smooth and enjoyable. She provided insight that I found invaluable to making the right decision on which property to buy. Throughout the process Tammy always advocated my position and energetically pursuaded all parties involved to stick to the timelines so tha... Tyson E
More Testimonials ›
Your Insurance Rep.
Paul Berrios
Insurance NPN#
Office - 978.269.2252
Direct Line/Fax - 978.482.4186
Email Insurance Rep. ›
Insurance Quote ›
Your Loan Officer
Jim Schmidt
NMLS Mortgage Loan Originator ID 20171
Cell - 617.543.7347
Email Loan Officer ›
Loan Quote ›
$2,000,000
1 Laurel St,
Boston 02129
4 Beds, 2 Full / 2 Half Bath(s)

Sold Date: 7/26/2019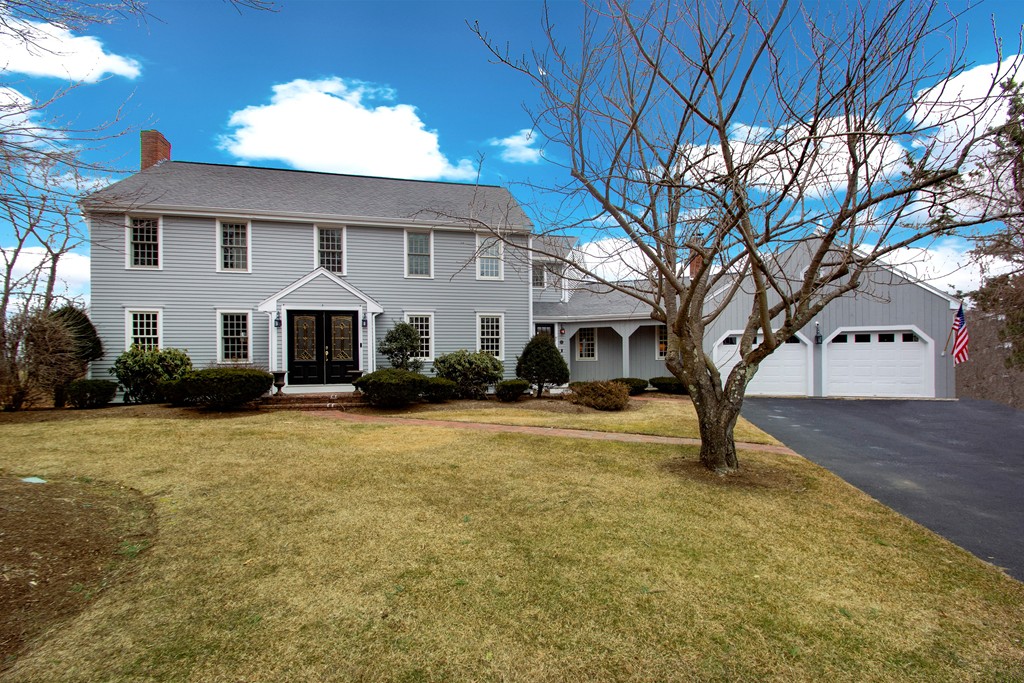 $1,359,000
12 Golfview Dr,
Hingham 02043
4 Beds, 3 Full / 1 Half Bath(s)

Sold Date: 6/14/2019
$925,000
351 Reed Farm Rd.,
Boxborough 01719
4 Beds, 4 Full / 1 Half Bath(s)

Sold Date: 12/20/2018
$885,000
13A Cardinal Ln,
Groton 01450


Sold Date: 9/15/2017
$838,000
31 Clifford St.,
Wellesley 02482
3 Beds, 1 Full / 1 Half Bath(s)

Sold Date: 8/31/2015
$834,000
Lot 31 Mockingbird Hill,
Groton 01450
4 Beds, 3 Full Bath(s)

Sold Date: 3/26/2019
$832,500
30 North St,
Westford 01886


Sold Date: 8/14/2018
$820,000
23 McIntosh Ln,
Littleton 01460
4 Beds, 3 Full / 1 Half Bath(s)

Sold Date: 3/15/2019
$820,000
Lot 30 Mockingbird Hill,
Groton 01450


Sold Date: 8/31/2018
$819,900
lot 14 cardinal Ln,
Groton 01450
5 Beds, 3 Full / 1 Half Bath(s)

Sold Date: 7/28/2016
$819,000
108 Robin Hill RD,
Groton 01450
4 Beds, 2 Full / 1 Half Bath(s)

Sold Date: 11/20/2018
$802,000
13 South Chelmsford Rd,
Westford 01886
4 Beds, 2 Full / 1 Half Bath(s)

Sold Date: 5/22/2020
View All Sold Listings