Areas Covered
I am fully licensed in MA and FL! I have lived in Duxbury, MA for over 25 years and now also reside in Naples, Fl. I am fortunate enough to call both beautiful towns "home".




Southeast Massachusetts and Cape Cod
Naples, FL
Bonita Springs, FL
Marco Island, FL
Personal
Naples, Florida resident since 2019. Licensed in Fl since 2019
Duxbury, MA resident since 1998. Licensed in MA since 2006
Helping customers buy and sell all throughout the South Shore and Cape Cod for over 25 years
Achievements
EXCELLENCE IN CUSTOMER SERVICE
October 2007
November 2007
October 2008
For year 2012
February 2015
November 2015
For year 2015
June 2016
April 2017
June 2018

TOP LISTING ASSOCIATE
May 2010
June 2015
July 2015
July 2016
January 2017
2020

TOP SELLING ASSOCIATE
November 2015
April 2016
July 2016

TOP PRODUCER
June 2009
February 2013
February 2015
November 2015
July 2015
January 2016
February 2016
April 2016
January 2018
PRESIDENTS CLUB - Over 5 million in Sales Volume 2017
CHAIRMANS ELITE CLUB- Over 10 million in Sales Volume 2016
TOP PRODUCING ASSOCIATE - DUXBURY OFFICE - Sales Volume 2015
TOP PRODUCING ASSOCIATE - DUXBURY OFFICE - Closed Volume 2016,2015
CHAIRMANS CLUB - Over 9 million in Sales Volume 2015
PRESIDENTS CLUB - Over 5 million Closed Volume 2017, 2013
TOP PRODUCING ASSOCIATE - DUXBURY OFFICE - Closed Units 2015
PRESIDENTS CLUB - Over $5 million in Sales Volume 2021
Professional Association
South Shore Association of Realtors
National Association of Realtors
MLS Property Information Network
CHP - Certified Homeowner Professional
Southwest Florida Multiple Listing Services
Naples Board of Realtors
Professional Specialty
New Construcion
Active Adult Housing (55+)
First time homebuyers
Downsizing
Experience
Listing Agent for Duxbury Estates, a 55+ community comprised of 44 homes.
Project Manager - Duxbury Estates
Cardiovascular Research - Brigham & Women's Hospital, Boston
Cardiovascular Rehabilitation - Brigham & Women's Hospital, Boston
Community Involvement
Volunteer for the Make A Wish Foundation Mass & RI
Community Involvment Committee Naples, FL
Education
Univ. of Tampa, South Florida - Bachelor of Science 1989, Masters of Science 1991
Courteous, knowledgeable, easy to work with and extremely professional and responsive. Michael Morse (Stoughton)

Danielle was very professional and communication skills are outstanding. I would refer her to everyone I could. William McGillis (Wrentham)

Danielle is FANTASTIC! She truly knows it all! She knows everything to ask/look for. She was always available. She was my therapist in those stressful, first time home buyer moments. I have already recommended her to a friend who has worked with her and loved her! Victoria and Matt Wentzell (Pembroke)

Danielle went above and beyond assisting my family during a challenging time. She truly was a friend as we went through this process. The agency is lucky to have her. Veronica Fafara (Marshfield)

Danielle made the whole experience of selling this property fast, easy and stress-free. I couldn't believe how quickly she found a buyer and helped me close. There is no other person I would have wanted to work with on the sale of my house. Kyla Hill (Bridgewater)

Danielle handled the sale of our Hingham house and the purchase of our Duxbury Estates unit with a rare combination of professionalism and sincerity. She suffered gracefully with regard to unprofessional behavior on the part of the agent representing the purchase of our Hingham home. M & F Schlesinger (Hingham)

Danielle was so very helpful getting in touch with my daughter and son-in-law who live in Duxbury while I was in Mamaroneck, NY. She thought of everything. M & R Luca (Duxbury)

Danielle was great! M Archambault (Duxbury)

She was fantastic in every way! J Watts (Pembroke)

Danielle helped me not only sell by home, but represented me with my purchase of a new home. She is wonderful! C. Liscombe (Rockland, MA)

She was fantastic in every way! Jim Watts (Pembroke, MA)

Danielle was wonderful from start to finish! Very professional. I would highly recommend her. C. Liscombe (Pembroke, MA)

Ms. Delagrange impressed us as a consummate professional in every aspect of the selling process. Her experience and knowledge were apparent at every turn. She offered clear, helpful guidance in readying our house for the market, and was always patient with our questions. She was respectful of our ta... Mark and Fran Schlesinger (Hingham, MA)

"During our lifetime we have bought/sold five houses and our experience with Danielle was by far the best. She was professional, knowledgeable and extremely patient. We felt that she truly was a partner in our search for the 'right' home!" M. & M. Card

Danielle was fantastic. We woul...

I was very grateful for all the help Danielle gave me. She went above and beyond my expectations. It was a pleasure to work with her. Jane Mohr (Duxbury)

great agent, very helpful. kept us informed of each step. Great agent.

Danielle Delagrange is without a doubt, the finest realtor we have ever worked with. Unceasingly cheerful and positive throughout our very tough search. She was resourceful above and beyond the call of duty with an answer to absolutely everything and anything we needed to know. She has a high degree...

Danielle is awesome! Always professional and dressed impecable! She helped get a stager who was perfect for our needs!

The service we received was superb. Our agent was professional, knowledgeable and an excellent representative. Danielle made the process easy and stress free. Carmine Taglione (Duxbury, MA)

Awesome! Dealing with a relo company is not always easy- I looked at the list of agents, qualifications to sell in desired location, and I personally called to interview. Danielle was so enthusiastic about Duxbury and made that evident as we viewed houses! ?? Harold Eric Nichols (Kennett Square, PA)

Danielle was on top of everything from start to finish. She helped my wife through the entire process. A pleasure to work with. James P. Keenan (Plymouth, MA)

Danielle was phenomenal of quickly grasping our situation and the home we were looking for to not waste anyones time in the limited availability we had in the area. A true professional - she also kept us on track ensuring we met all the gate checks through the home buying process. She kept in cons... Scott Stears (Elma, WA)

When it was time to sell our longtime home and I met Danielle for the first time, I knew we were in capable hands. She is energetic and knowledgeable and has a delightful personality. With Wm Raveis's reputation, it was a win win for all. Jennifer Smith (Pembroke, MA)

Danielle was outstanding. She assisted my family during a very challenging time. She went above and beyond what a typical sales agent would have done. Veronica Fafara (Marshfield, MA)
More Testimonials ›
Your Insurance Rep.
Gretchel Tenorio
Insurance NPN#
Cell - 561.414.5886
Email Insurance Rep. ›
Insurance Quote ›
Your Loan Officer
Michael Mauger
NMLS Mortgage Loan Originator ID 1880687
Cell - 561.313.8550
Email Loan Officer ›
Loan Quote ›
$750,000
27140 Driftwood Dr, 34135


Sold Date: 7/19/2021
$669,900
68 Copperwood Rd, 02359
4 Beds, 2 Full / 1 Half Bath(s)

Sold Date: 4/1/2021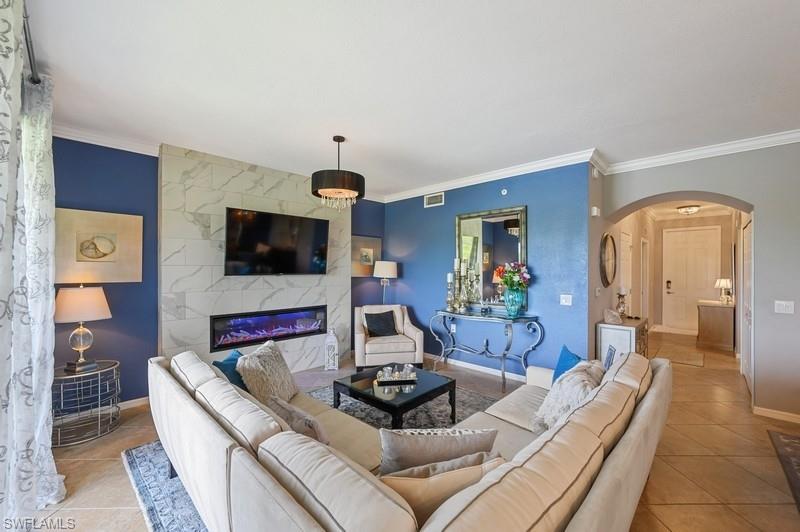 $274,000
9723 Acqua Court #337, 34113
2 Beds, 2 Full Bath(s)

Sold Date: 3/2/2021
$755,000
Lot 29 9841 Montiano Dr, 34113


Sold Date: 2/22/2021
$405,000
69 Madison St, 02093
3 Beds, 2 Full Bath(s)

Sold Date: 2/4/2021
$699,900
19 Pheasant Hill Rd, 02338
5 Beds, 2 Full / 1 Half Bath(s)

Sold Date: 2/2/2021
$550,000
76 8th St, 02072
4 Beds, 2 Full Bath(s)

Sold Date: 2/1/2021
$750,000
8 Foster Ave, 02050
5 Beds, 2 Full Bath(s)

Sold Date: 11/30/2020
$519,000
91 Newfield St,
Plymouth 02360
2 Beds, 2 Full / 1 Half Bath(s)

Sold Date: 1/30/2020
$364,400
20 Sunflower Way,
Plymouth 02360


Sold Date: 8/27/2019
$568,500
15 Fairway Dr,
Bridgewater 02324
4 Beds, 2 Full / 1 Half Bath(s)

Sold Date: 6/21/2019
$410,000
65 South St,
Duxbury 02332
4 Beds, 2 Full Bath(s)

Sold Date: 1/31/2019
View All Sold Listings