Personal
Why are We Different?

Unlike most agents, we are fortunate in having a real-world foundation of marketing, business development, project management, customer service, contract negotiations, and information technology at a top Fortune 50 company. Having brought that experience to bear on the Real Estate profession has resulted in a unique and robust blend of skills which compliment and fortify each other. Unlike with some Realtors, representing our clients in buying or selling their homes, for us, is not a hobby. We appreciate your business and take our responsibilities very seriously.

Thinking about Selling?

We are fully represented on the Internet - an important advantage in today's marketplace where many buyers are previewing homes on-line. We are linked into all major real estate search engines and fully leverage our web tools to provide you with virtually limitless Internet exposure.

We promise you customer-focused service that results in a selling experience that is second to none. We show each of our properties personally and always accompany other Realtors in order to present your home at its optimum and in its best light. Each inquiry is handled on a timely basis and fully explored. Requests for showings are a top priority and are expediently achieved.

Our marketing material is tasteful and beautifully appointed to portray your home advantageously. We leave nothing to chance. We are accessible on a 24x7 basis in most cases. We believe that a missed call is a missed opportunity.


Thinking about Buying?

Let us do the research for you. You provide the details on the style, size and cost of the home you are looking for and we'll do the rest. We will make arrangements for showings and we'll help you assess value and support you throughout the offer process when you think you've found that special home.

No one is better equipped to guide you through the negotiation process and no one can represent you better. If you wish, we can provide assistance with financing alternatives as well. Our goal is to help you acquire the home of your dreams at a price that represents value. We want your home buying experience to be the best you've ever had because we know the benefit of providing our customers with a quality product. We want you to refer us to family and friends. For unparalleled customer service, discover the difference!
Ed and his wife were terrific. House sold within a couple of days of being listed. Couldn't have gone much better. And the house sold for over the list price. chris weiss Sold a Single Family home in 2016 in Avon, MA.

I have worked with Gilda as a seller and a buyer of real estate, and I cannot say enough good things about her. Throughout the process of selling my home, Gilda provided excellent advice, impressive marketing, and navigated the negotiation process with confidence and ease. Any and all questions̷...

Gilda helped me sell 2 properties. The first was my mother's home, which needed to be sold after she passed. The house was well maintained and immaculate, but outdated. Gilda urged me to removed the wallpaper and get it painted a "Pottery Barn" color. I did, we got into the selling season  ear...

As first time home buyers, Gilda's guidance and experience was much needed and appreciated during every step of the process - from searching to purchase. Gilda remained gracious, patient and knowledgeable, even as our search expanded beyond Canton and lasted longer than anticipated. In  a...

Gilda helped us buy our first home and was absolutely wonderful! I knew nothing about buying a home, and she was a reliable expert. She was patient, did not pressure us and was very invested in helping a home that we loved at a great value. Gilda is a straight shooter! Very upfront and clear. I̷...

Ed is very responsive, knowledgeable, patient and understands your particular issues. Most impressive is his commitment over time and with more than a few starts and stops to get the right home. Ed is a true advocate. We worked with Ed for 2.5 years and never once felt pressured. We feel so lucky...

We have been involved in more than 6 moves all over the country and I have never come across a realtor as wonderful to work with as Ed!! We can?t thank him enough for all he did for us during our recent search for a condo in or around the city of Boston. During each and every interaction he  i...

I found Ed McGonagle?s knowledge of the Real Estate market exceptional in facilitating the sale of my family home. He handled things extremely timely and always kept me in the know as I was a long distance seller. I would highly recommend him as a realtor/broker! giulianolh Sold a Multi Fami...

Ed helped us find our dream home for the second time. We have worked with Ed on purchase of our condo and sale of it to buy our dream home. Ed is a professional and very experienced in his trade. We would highly recommend Ed and use again.  user4228983 Bought and sold a Single Fam...

As a first time home buyer and new to locality, we were pretty much clueless on the home buying process. Ed meticulously guided us through the entire process and provided right insights to help us close our new home. His knowledge about the area, responsiveness and above all his patience are  ...

I bought my first house with Ed. He helped me every step of the way. I bought my house 3 months ago but I am still in touch with Ed, and he still answers my question about the property or any other properties that I am interested in for my future business. I choose him as my agent because of hi...

Ed is a gentleman and would not hesitate to recommend him to other people. A true professional providing an excellent service. He pays great attention to detail is very attentive and obviously is extremely dedicated to his chosen profession.  johnnyrotten4 Bought a Vacant Land home in ...

Ed sold my house. He was a pleasure to deal with. He priced the house well which resulted in a quick sale. I received multiple offers and sold the house for significantly over the asking price. I recommend Ed highly for all of your real estate needs.  gailmcd Sold a Single Family home ...

My husband and I have had an outstanding experience with Ed. Our first call to him was late in the evening when he immediately made arrangements for a showing. He was extremely helpful in walking us through the pros and cons of the various homes we saw and did not push us to make our decision. When&...

Ed was great throughout the whole process from searching for perfect house for us to negotiating with sellers. He continued to follow on us even after closing to make sure our transition to the new area was smooth. He was very pleasant to work with and very supportive I would highly highly  re...

My wife and I really enjoyed working with Ed. As first-time home buyers, we can't imagine going through the home buying process without Ed's sound guidance and kind reassurance. Ed is extremely knowledgeable about the Boston Metro housing market and the home buying process. He went above and beyond&...

I had an amazing experience with Ed as he helped me searched for the right home for almost a year. As a first time home buyer, I was extremely reliant on Ed. He had great knowledge of the area I was searching in and of the process of buying a new home. He was there every step of the way from theR...

Ed was extremely helpful in the purchase of our first home. He knows all the right people to get things done in a way that works for you. His professionalism is top notch and he certainly treats you like a person and not a commission check. He made our first home buying experience very memorableR...

I can?t remember who referred Ed McGonagle to me but having him as my realtor was one of the best decisions I made. I started searching for a condo in October 2015 and throughout the process Ed went above and beyond my expectations. He was flexible and worked around my schedule; I could reach him...

Our experience in working with Ed is very positive and in the end we are truly a very happy couple with our purchase. Ed has helped us very patiently and was very open about discussing all the pros and cons of the "n" number of properties we have looked at; before deciding the one we finally  ...
More Testimonials ›
Your Insurance Rep.
Megan Wright
Insurance NPN#
Cell - 413.544.8440
Email Insurance Rep. ›
Insurance Quote ›
Your Loan Officer
Jim Schmidt
NMLS Mortgage Loan Originator ID 20171
Cell - 617.543.7347
Email Loan Officer ›
Loan Quote ›
$225,000
685 Oak St, Unit 25-9, 02301
2 Beds, 1 Full / 1 Half Bath(s)

Sold Date: 11/16/2020
$350,000
6 Turning Mill Ln, Unit 6, 02368
3 Beds, 1 Full / 1 Half Bath(s)

Sold Date: 10/26/2020
$453,700
1910 Dorchester Ave, Unit 607, 02124
2 Beds, 1 Full Bath(s)

Sold Date: 9/30/2020
$565,000
8 Indian Woods, Unit 8, 02021
2 Beds, 2 Full / 1 Half Bath(s)

Sold Date: 9/25/2020
$359,000
169 Lincoln St,
Stoughton 02072
4 Beds, 1 Full / 1 Half Bath(s)

Sold Date: 9/18/2020
$405,000
19 Anderson Dr.,
Marshfield 02050
4 Beds, 2 Full Bath(s)

Sold Date: 7/10/2020
$764,999
13 Niantic Rd,
Sharon 02067
4 Beds, 2 Full / 1 Half Bath(s)

Sold Date: 7/8/2020
$750,000
63 Foundry Rd,
Sharon 02067
4 Beds, 2 Full / 1 Half Bath(s)

Sold Date: 7/1/2020
$505,000
55 Lyons St., Unit 4,
Quincy 02169
3 Beds, 2 Full Bath(s)

Sold Date: 6/30/2020
$220,000
13 Greenwood Village St., Unit 13,
Easton 02375
1 Bed, 1 Full / 1 Half Bath(s)

Sold Date: 6/30/2020
$365,000
1 Princes St,
Harwich Port 02646
3 Beds, 1 Full / 1 Half Bath(s)

Sold Date: 4/17/2020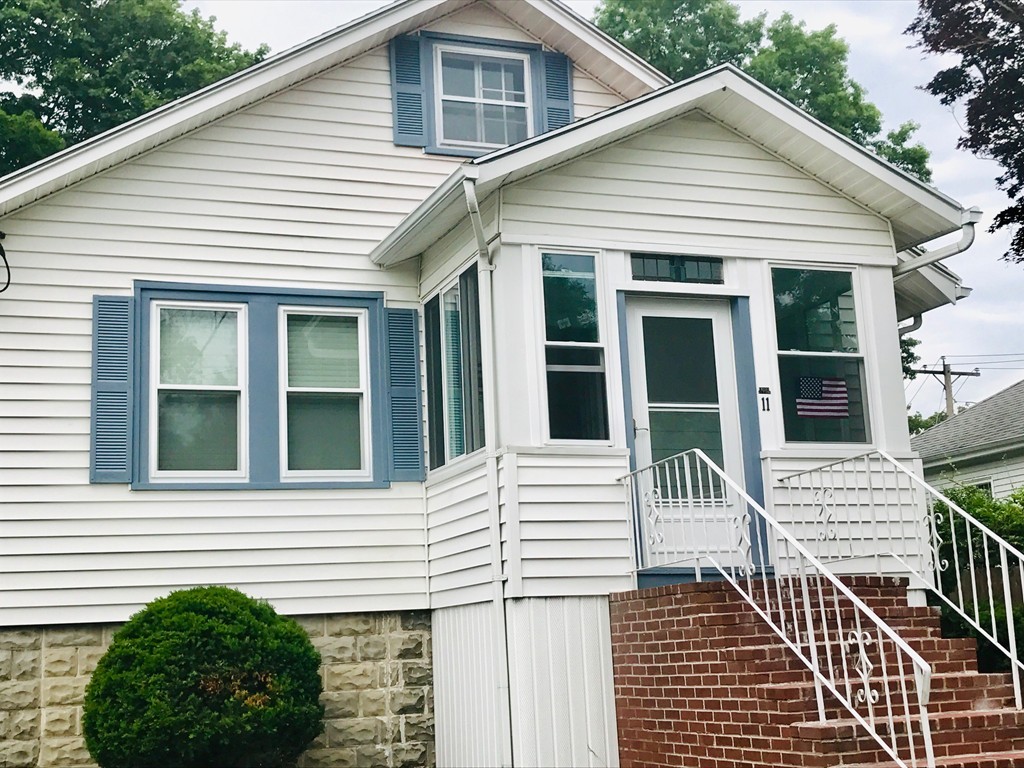 $499,900
11 Sanborn,
Boston MA 2132
2 Beds, 1 Full Bath(s)

Sold Date: 10/1/2019
View All Sold Listings
* Properties above are not necessarily listed or sold by Team McGonagle while he/she was affiliated with William Raveis Real Estate.