Official Real Estate Company of the Boston Red Sox
As a Realtor my goal is to assist people in one of the most important events of their lives, and to always be aware of that responsibility. My intention is to place the client's wants and needs above my own and to do such an outstanding job that they will be eager to refer me to their friends and family.
Experience
Associate Manager, Realtor
William Raveis - Needham
May 18, 2018 - Current

Realtor
Coldwell Banker - Wellesley, MA
December, 2012 - May 2018

Realtor
Louise Condon Realty - Needham, MA
June 2008 - December 2012

Business Banking Officer
Citizens Bank, Community Region Boston, MA March 2003 - June 2005

Branch Manager 
Citizens Bank
Boston, MA May 2001 - March 2003

Branch Manager Colpatria Bank
Bogotá, Colombia 1995 - 1998

Achievements
International Diamond Society, 2016

International President's Elite award 2015

International Diamond Society, 2014

International Sterling Society, 2013

Education
ESL - Harvard University - Extension School
Boston, MA January 2000 - 2003

MBA - Universidad Nuestra Señora del Rosario
Bogotá, Colombia June 1995 - August 1998


BJMC - Universidad de Externado de Colombia
Bogotá, Colombia 1990 - 1994

Professional Association
Member - Massachusetts Association of Realtors

Member - Greater Boston Real Estate Board

Member - National Association of Realtors
Personal
Claudia Carroll has been a Real Estate agent for over 13 years providing an unrivaled in-depth knowledge to her Buyers and Sellers.

Claudia specializes in a wide range of areas in the Real Estate Industry, residential sales, leasing, relocation, investments, short sales and new construction. Since moving to Needham in 2007 from Boston where she started her Real Estate career she has been a consistent top producer, earning President's Elite Awards.

Claudia's primary focus is in Needham, Westwood, Dover, Wellesley, Weston, and Natick. Her level of transactions in these locations has giving Claudia a great insight to the neighborhoods, schools and community in these towns.

In addition to her training and experience as a Realtor, Claudia has also worked extensively in the Banking industry, experience that provides her with the knowledge and negotiating skills that her buyers and sellers will benefit from.

Claudia serves as an active member of NEACOL (New England Association of Colombian Children) Association which she helped co-founded in 2012, claudia is also active member of a 100 Woman of Needham and Member of the National Association Board of Realtors.
Additional Languages
Spanish

"Claudia helped us sell our last house and find our current house. We were absolutely delighted with her service and would be eager to use her again. No one is more knowledgeable about the local market. Claudia seems to have the inside scoop on what is coming on and off the market and when. She is... Andrew & Pam Norden (Needham)

"Claudia was a very good and valued adviser during the whole process, she not only helped us with all the paperwork and ̈what to do ̈ stuff, but also gave us her own opinion regarding the perspective of the different houses we have seen. Claudia not only has a very deep knowledge of the... Roberto Haig and Claudia Pape (Needham)
More Testimonials ›
Your Insurance Rep.
Joel Fanjoy
Insurance NPN#
Cell - 617.320.5687
Email Insurance Rep. ›
Insurance Quote ›
Your Loan Officer
Clifford Slater
NMLS Mortgage Loan Originator ID 84516
Cell - 617.713.0500
Email Loan Officer ›
Loan Quote ›
$825,000
36 Longfellow rd,
Needham 02464


Sold Date: 10/18/2019
$1,825,000
175 Dawson Dr,
Needham 02492


Sold Date: 7/31/2019
$850,000
773 Greendale Ave,
Needham 02492
4 Beds, 2 Full Bath(s)

Sold Date: 7/31/2019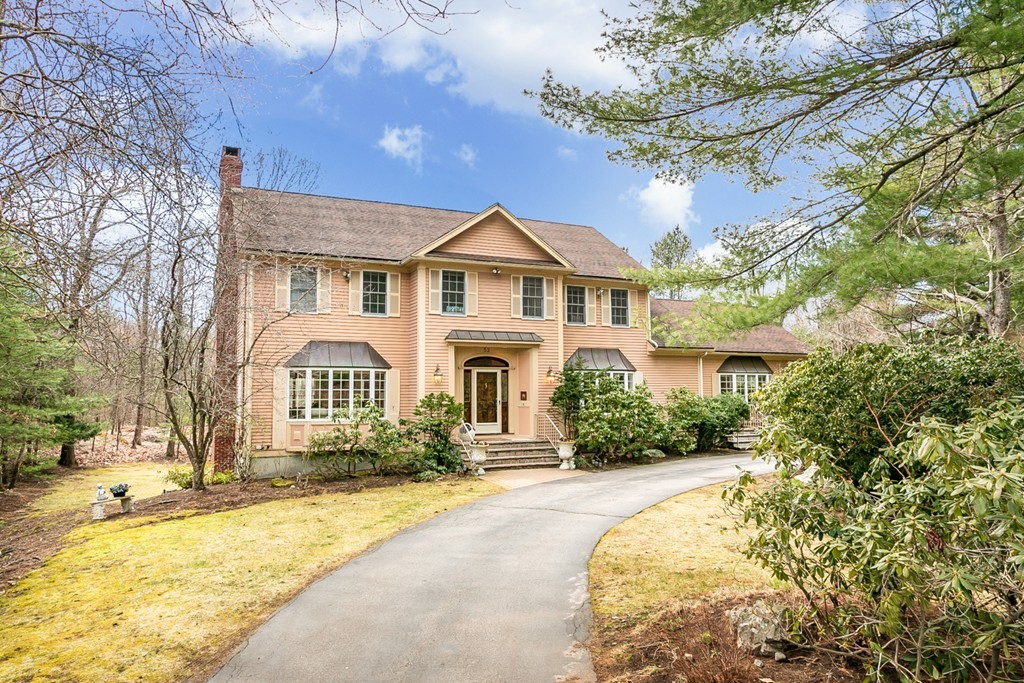 $1,520,000
52 Cranberry Ln,
Needham 02492
4 Beds, 3 Full / 2 Half Bath(s)

Sold Date: 7/17/2019
$1,320,000
16 Pine Ridge Rd,
Newton 02468
3 Beds, 3 Full Bath(s)

Sold Date: 4/17/2019
$750,000
312 Kenrick St,
Newton 02458


Sold Date: 3/6/2019
$825,000
14 Highgate St,
Needham 02492
3 Beds, 2 Full Bath(s)

Sold Date: 10/24/2018
$1,050,000
14 Mackintosh AVE,
Needham 02492
5 Beds, 3 Full Bath(s)

Sold Date: 6/29/2018
$1,565,000
15 Bancroft St, 02492
6 Beds, 5 Full / 1 Half Bath(s)

Sold Date: 5/15/2018
$1,890,000
45 Rochwood Ln, 02492
5 Beds, 5 Full / 2 Half Bath(s)

Sold Date: 5/14/2018
$1,050,000
24 Bobsled Dr, 02492
5 Beds, 5 Full / 1 Half Bath(s)

Sold Date: 5/14/2018
$1,495,000
5 Homsy Ln, 02492
5 Beds, 6 Full / 1 Half Bath(s)

Sold Date: 12/1/2017
View All Sold Listings
* Properties above are not necessarily listed or sold by Claudia Carroll while he/she was affiliated with William Raveis Real Estate.