Real Estate is my life, not my hobby!
Experience
Having spent the past 25+ years as a real estate investor and 17 years as a Financial Adviser with a major wall street firm, I decided to follow my true passion - Real Estate. I've lived in Naples since 2001 and have purchased, rehabbed and sold several properties. In addition to traditional purchases and sales I have extensive experience in the foreclosure and short sale markets, having guided 150+ buyers and sellers through the process.
Areas Covered
My expertise is in Old Naples, Coquina Sands, Moorings, Park Shore and all of North Naples. If it's West of 951 and south of Bonita Beach road I know it well!
Professional Association
NABOR
NAR
FAR
Education
University of Iowa
Achievements
Michael has constantly ranked in the top 5% of Realtors in Naples/Marco Island from 2013-2017
Professional Specialty
Investment Properties
Relocation
Vacation Properties
Distressed Properties
New Construction
Community Involvement
Habitat for Humanity
Bilingual Talents
Speaks (some) Spanish
Niche Marketing
Investment Properties
Distressed Properties
Michael was very helpful We did not have much time to respond and even though Michael Jordan was out of town he still stopped what he was doing to help us submit our bid. Michael has been very thorough and responsive and helped with other needs of ours since we are located out of town. Kevin S. (Naples, FL)

Michael is a terrific guy and an awesome broker. He's knowledgeable, patient and extremely reliable. He has bought/sold three homes for me...you won't find a better broker in the Naples market! Monica C. (Naples, FL)

Michael is a true professional at what he does. He offers clear and concise communication throughout the entire process. He knows how to overcome objections and truly works to make the sale process as smooth and professional as it can be. I have spent my career in the mortgage and real estate ind... Bob V. (Naples, FL)

My husband and I worked with Michael Jordan when we purchased a condo at The Isles of Collier Preserve in 2016. Michael was professional, knowledgeable and very responsive throughout the process, he even assisted us in finding a tenant for our condo when we closed escrow and we were extremely happy... Teri P. (Naples, FL)

I have bought many homes in the past but I have never had as good of an experience as I had with Michael Jordan. He handled every detail and anticipated details in the negotiation and closing that I hadn?t even considered. I would recommend him without hesitation to anyone looking to find a top qu... George R. (Naples, FL)

I have bought a lot of real estate and have never had a more knowledgeable, proactive, engaged broker than Michael. Since I was not local Michael and his team helped me with all of the small details that have to happen prior to closing. I have already recommended Michael to two of my close friends a... Nick H. (Naples, FL)

If you are looking for a realtor in the Naples/Marco area, look no further. I have bought and sold multiple properties over the past 30 years, and have never had a realtor even close to Michael. He always immediately responds to my calls or texts, has fantastic negotiation skills, and a wealth of ... Kevin & Sue S. (Naples, FL)

My wife & I have been on Marco Island for 15 years with 3 different properties, 6 different agents, and in our fourth transaction, we found an agent that truly knows the market, and listened to what we where looking for in our home. Michael Jordan was the agent that found us our 4th home on Marco Is... Greg M (Marco Island, FL)

Michael is very knowledgeable of both the Naples, FL and Marco Island, FL markets. He consistently went out of his way to be available to show us homes and educated us on the various neighborhoods and communities to ensure we purchased in the best location for our needs. His many years of experience... Scott S. (Marco Island, FL)

Michael is absolutely the best Real estate agent I've ever experienced. He listed my house for 30,000 over the highest sale in our community and told us he will get it. Not only did he get that price he got it in 19hrs of the listing going live with a cash offer. His negotiating skills are of only s... Rob F. (Naples, FL)

I have worked with Michael over the past five+ years and he has represented me successfully in the buying and/or selling of four properties so far. In all transactions, Michael's support has been tremendous! He has been amazingly responsive, attentive to detail and has helped me to achieve excellent... (Marco Island, FL)

I would highly recommend Michael Jordan as a real estate agent; both a buying and a selling agent. I first met Michael when I was looking to purchase a home in Marco Island. I was very impressed with his professionalism and knowledge. When circumstances changed, and I decided to purchase a different... (Marco Island, FL)

Michael has been the total professional throughout this sales process. Great marketing skills, respectful and honest and he made the whole process painless. What more can you ask for? From placing our home on the market at the agreed price and achieving our goal took three weeks.... Outstanding. John H (Naples, FL)

Micheal was always available to talk and is good at working with your timing he is not in a hurry and wants to make sure you are satisfied. Always offers to pick you or to drive you to showings. Tom N (Naples, FL)

I am very impressed with the service I received from Michael Jordan. From the start of my buying process Michael has listened to my specific needs and help me find property candidates that fit those needs within my budget. I made 5 trips over 7 months from Ohio to Florida to look at properties. Mic... David M. (Naples, FL)

Michael worked with us over several years to get us the place that we wanted (even though it took us awhile to figure that out). He was patient and continued to provide us with properties to tour and information so that we were ready to make a decision when the right opportunity came along. Michae... (Naples, FL)

Michael truly added value to the process of buying our home. He offered excellent insight on the value of homes in very specific locations. He is definitely familiar with the current market conditions in the area he services. We were out of state buyers and Michael was superb about visiting houses ... Jeff (Marco Island, FL)

Micheal was enthusiastic, honest and positive. He came upon some glitches with our sale but moved thru them with ease. He was prompt with replies, answered questions and provided us with a lot of information. Best part is that he sold our condo!!! Thank you Michael! 11/12/2018 Jenni (Naples, FL)

We worked with Mike for almost a year on the phone and internet searching for a Marco Island property. When we were ready to purchase we met with Mike who did a fantastic job of showing us houses in the area and was extremely knowledgeable and helpful with everything we wanted to see. He put our min... R. Tibberino (Marco Island, FL)

Michael Jordan is the best realtor we have ever worked with! My wife and I were new to the Naples Florida market. We knew absolutely nothing about the area. We called inquiring about a house online on Mother's day. He called us back immediately. We spent two solid days together and we learned ... (Naples, FL)

Michael was extraordinarily helpful to us in finding our dream vacation home. He was thorough and professional. He knows the market intimately and was very proficient with our time. Showings were exactly what we were looking for and the closing process was far easier than expected thanks to Micha... Kevin Shaughnessy (Naples, FL)

Michael is a top-notch professional who knows the Naples area and market extremely well... we enjoyed working with him! Post closing he shared his contacts of landscapers, painters and even window cleaners! 06/01/2018 Bob Deppisch (Naples, FL)

Michael is a very experienced professional who handled every aspect of the sale promptly and with diligence. He provided valuable insight and guidance at every step. 05/31/2018 (Marco Island, FL)

Michael was a pleasure to work with. He listened to what we wanted and created a no pressure plan that we were comfortable with. He was very professional, responsive to questions, and knowledgeable of the market and process. 10/06/2017 (Naples, FL)

I highly recommend Michael Jordan and his assistant Jordyn LeValley to anyone looking to purchase a home. I moved my family from Michigan to Southwest Florida successfully, mostly due to all the hard work by Michael and Jordyn. Michael and Jordyn went above and beyond to make sure my family had a g... Kim Hilton (Naples, FL)

Michael Jordan was incredibly friendly and took time to sit down with me and my husband to determine what would be a good fit for us. Michael was willing to meet us on our schedule to view condos and put together the offer letter same day of our first meeting. He was very helpful. 08/01/2017 (Naples, FL)

My husband and I had been looking for a vacation home in SW Florida for the past 2 years. Michael was incredibly helpful and knowledgeable. He kept us informed as homes came on the market and he helped us to find the perfect place. I am so glad he was our realtor. He was wonderful. 07/26/2017 (Marco Island, FL)

Michael is one of Naples most seasoned real estate agents, he is easy to work with and knows how to get the job done. If you want an agent who is on top of everything, I highly suggest using Michael. 06/27/2017 (Naples, FL)

Exactly who I was looking for. Makes all attempts to match a home buyer to the home they are looking for not ones they are not. In a crowded market of realtors it was good to find someone nowadays with a good work ethic. 06/08/2017 (Naples, FL)

I recently purchased a condo on Marco Island from the comfort of my home in Massachusetts, and I am convinced that would not have been possible without help from Michael. I viewed the property on a previous visit to Florida and when I returned Michael was kind enough to pick me up in Naples and tak... Patty (Marco Island, FL)

Michael was very attentive to our needs. His knowledge of the housing market and knowledge of the Island was very helpful to us in making our decision to buy on Marco. He was great at negotiating the price for us. We trusted him thoroughly and we are confident that he had our best interest in mind. ... (Marco Island, FL)

Michael Jordan was personally involved with the sale of our property along with his qualified support team. He provided such good service to us and was always available to answer any questions we had. Michael is experienced and Has strong negotiating skills. We highly recommend Michael Jordan! 03/29... (Naples, FL)

Michael is very professional and thorough. I have worked with him in the past and he is the best. We had a very tough buyer and he was in the deal until it was done. Great job! 03/09/2017 (Naples, FL)

We flew to Naples from California for the very first time this past October to get a feel for the area and determine whether or not we liked it enough to buy a property. I had signed up and been searching properties on Michael's website for nearly a year before our visit. I was on other websites ... Teri (Naples, FL)

Our experience with Michael in buying a new condo could not have been better. He is very sharp and knowledgeable when it comes to Real estate. He is very pleasant to work with and really takes the worry out of buying a new property. He worked very hard with us so we could meet all of our needs. 12/0... (Naples, FL)

Michael provided excellent service to my fiance and I. He was responsive immediately whenever we needed to address all issues, large or small. He went above and beyond and I cannot express the gratitude and appreciation I have for all his hard work. He was able to get us our dream vacation home. 09/... (Key Largo, FL)

We highly recommend the expert service Michael and his team provide ... We stumbled into selling our condo and building a dream villa! Michael entered the process and quickly set us in the right direction . We appreciate the care, consistency and honest opinions they provided. 09/08/2016 (Naples, FL)

Michael was professional, knowledgeable, and very communicative. He achieved a great sales price and made the transaction as stress free as possible. I would highly recommend Michael to anyone buying or selling a home. He truly goes the extra mile for his clients. 09/07/2016 (Marco Island, FL)

This is my second home through Michael. Always go back to a good thing and appreciate Michaels dedication and commitment to his customers. 2 for 2, shooting 100%! Not just any Michael Jordan. 09/03/2016 (Marco Island, FL)

Michael was amazing to work with, he listened to what we were looking for in properties, arrived on time with a personalized folder with all of the listings we were interested in viewing, had knowledge of each listing and allowed us time to go thru each property. It was really an enjoyable time to r... (Naples, FL)

Michael was very professional and thorough .He helped us to understand the local market and found the perfect property that met our needs. Michael took a very hands on approach and took care to listen to my feedback and adjusted the list of properties to show me accordingly. My wife and I were comp... (Naples, FL)

We had a very positive experience with Michael, he is very professional has a very strong knowledge of the Marco Island market and does not push properties that are not what the client wants. He is client focused and is very honest. He helped us find the right house at the value that we wanted. I fe... George Wittmann (Marco Island, FL)

Michael Jordan (no relation to the Michael Jordan you're thinking about at this moment) has helped us buy two homes and sell another. In every case, he has been extremely professional and has always looked out for our better interest. I have found Michael to be extremely knowledgeable of the real es... (Naples, FL)

If you are interested in an experienced, resourceful, and experienced estate agent, this is your man. Michael told us that his goal was to put us into the right home. He worked his magic and we are there. He responded to our wish list and showed us houses that were appropriate. 04/12/2016 (Marco Island, FL)

Michael was referred to us by friends who had been very happy with his services. Most importantly, he has a deep knowledge of the Naples real estate market -- both single family homes and condos. He was extraordinarily helpful throughout the process and extremely patient with us. 04/10/2016 (Naples, FL)

Working with Michael was a real pleasure. This was the first - second/vacation/rental property I purchased. I really didn't know a great deal about the Naples area and Michael was very knowledgeable about the area and the various communities that fit my search. Always responsive, never pushy. 02/22/... (Naples, FL)

It was a pleasure working with Michael and his staff, extremely responsive to any questions we had during the listing and selling process. The photos and virtual tour were impressive and captured a buyer right away. Michael helped us purchase and also sell a property and it was a great process. We w... (Cape Coral, FL)

Michael Jordan helped us to find a Condo on the Naples Area, he was very professional, he listens to our ideas ,and with his expertise ,we found our Snow Birds Nest. I would recommend him to anyone looking for a place in the Naples, Bonita Springs, Fort Myers area. Thank you Michael. 2/4/2016 Eduardo (Naples, FL)

Michael was a great help to our goal of owning our first home. He was very professional and gave us great advice. I would recommend him to anyone looking for a great realtor. Lurie (04/29/2014)

Michael responded immediately to our requests. Always polite and helpful. Allowed us to tour condos we "thought" we liked & recommended places that "really" fit our needs. Very personable, NO high pressure, listened to our concerns and plans for our eventual purchase. Best realtor experience we have... (Marco Island, FL)

My husband and I recently purchased a vacation home on Marco Island through Michael Jordan. At first meeting, we were immediately drawn to his friendly ways and adaptable schedule. He always managed to make adjustments to fit us in (even with short notice) on our trips down from NJ. Even though Mic... M. Whittmann (Marco Island, FL.)

Michael was extremely helpful to us purchase the condo of our dreams. He made himself available and was extremely responsive to our needs. Several times he contacted the listing agent and was able to schedule times to view the property at the times we requested. Another key factor was he provided u... Steve (Marco Island, FL)

Michael was a pleasure to work with! He listed and sold our home and also showed us numerous properties with patience and professionalism until we found our current residence. We truly enjoyed working with him. 09/02/2016 Anne G. (Naples, FL)

Michael is the best agent we?ve ever worked with. He was very knowledgeable, helpful & resourceful during the purchase of our home on Marco Island. He was always available and was extremely responsive to our needs. I would recommend Michael without hesitation. 09/07/2016 Matt (Marco Island, FL)

Michael was great and worked with us for almost two years as we pulled one deal off the table and then had to change what we were looking for entirely with another baby coming. He was patient, encouraging and helpful with information on everything from school districts to HOA Fees and pre-qualifica... (Naples, FL)

Michael Jordan has always exceeded our expectations! He is quick to respond, listens to what his clients really want and makes it happen. He is truly a go getter and will not stop until he gets the job done! Highly recommend!!!! 09/08/2016 Jennie West (Naples, FL)

Very professional. Went above and beyond in a complicated home purchase for our family. As the sellers agent he was able to help overcome hurdles that other agents might have given up on. Thanks. 09/08/2016 (Naples, FL)

My experience with Michael is that he is an extremely knowledgeable and caring realtor. He always went the extra mile to make sure that we had the best experience in selling our home. Michael was always accessible by phone or text and always responded quickly. We had to have some repairs done an... Alicia (Naples, FL)

Michael was extremely professional in all of my dealings with him. His knowledge of both the local market and of contract negotiation is impeccable. Michael comes with my highest recommendation for anyone looking to either sell their home or buy a new home. 09/13/2016 (Naples, FL)

Stop! No need to look further. Michael Jordan is an exceptionally knowledgable, personable and effective real estate agent. He listened to our needs, responded, followed through and facilitated our buying process with great care and efficiency. His engaging personality and sense of humor are ic... (Naples, FL)

When my wife Susan and I were ready to sell our home of 20 years, naturally a very emotional time for us, we reached out the experience of Michael Jordan who was recommended to us. Michael was extremely thorough in explaining the sales process us to us. He quickly showed his professionalism, know... Michael Soulard (Naples, FL)

As out of state buyers, we met Michael through an internet inquiry. From that first inquiry, he answered our every question and went above and beyond to find us the right property. We found his performance as a real estate agent to be exemplary in every phase from the first inquiry about property i... Richard Creason

If I could give a higher mark for responsiveness I would. He was always available and responded to every need immediately and sometimes he had it handled before we were even made aware. He has an incredible knowledge of the area and product available. Michael was a delight to work with and I highly ... Karyn Capozzo (Marco Island, FL.)

Mr. Jordan assisted me with the acquisition of a 2700 square foot REO condo overlooking the ocean in Key Largo. This was a complicated process as a result of the REO bidding process, the fact that I was obtaining a mortgage on a condo in the Keys (very tricky), and all of the closing issues that co... Donald Ness (Naples, FL)

Michael Jordan helped us tremendously, being us in NJ and he in Naples, Florida he coordinated our home purchase. Michael is a true real estate professional extremely knowledgeable in all phases of home buying or selling, he is a agent that will surely work hard for his clients. 06/13/2014 Joe Agabiti (Naples, FL)

Michael helped me buy my first condo in Naples, and then helped me buy a home and sell the condo a few years later. He is a "pro" in every sense of the word. I wish I could find an agent like Michael in Canada! 04/10/2014 Jan (Naples, FL)

Michael has helped me and some of my friends locate great homes. Very professional, very knowledgeable, very dependable. I do not hesitate to recommend him. 11/25/2013 Mercedes (Naples, FL)

I used Michael because a friend of mine highly recommended him and he did an excellent job selling my home. He kept me in the loop at all times and did a great job explaining the sales process. I have recommended Michael to several friends and family and will continue to do so! He's an excellent rea... C. Ritter (Naples, FL)

Michael Jordan gained my trust even though we had only corresponded through email for almost two years and never once made me feel like he felt I asked too much. Michaels dedication to helping us find our second home went above and beyond and kept us clam and informed during the whole process. I w... Camille Di Pace (OAKDALE, NY)
More Testimonials ›
Your Insurance Rep.
Gretchel Tenorio
Insurance NPN#
Cell - 561.414.5886
Email Insurance Rep. ›
Insurance Quote ›
Your Loan Officer
Melissa Cohn
NMLS Mortgage Loan Originator ID 16953
Cell - 917.838.7300
Email Loan Officer ›
Loan Quote ›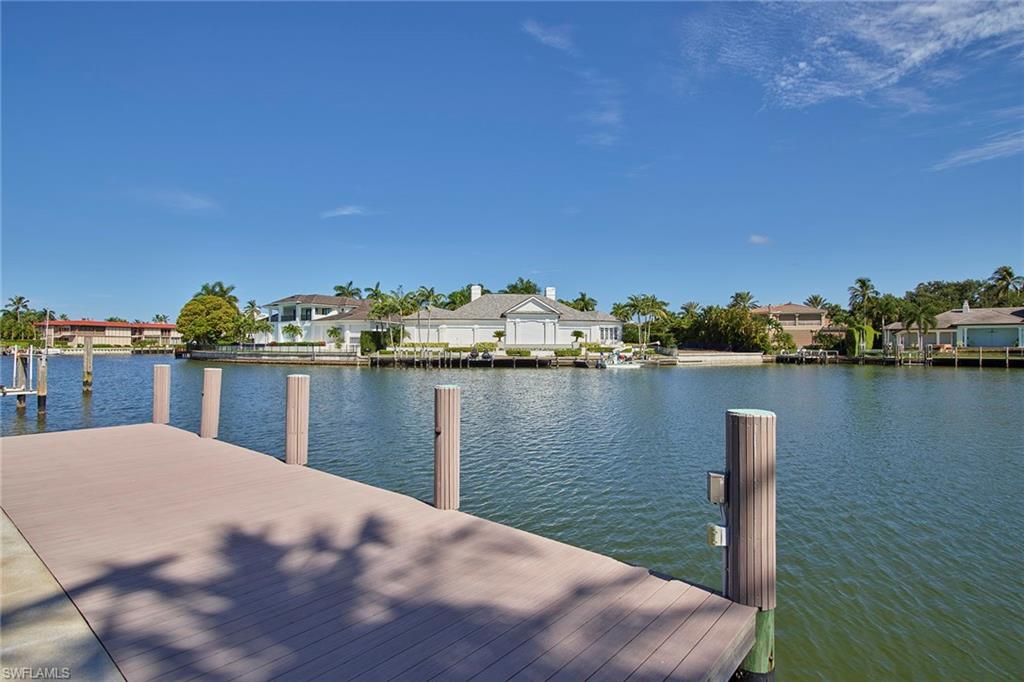 $5,850,000
303 Mooring Line Dr, 34102
4 Beds, 2 Full / 1 Half Bath(s)

Sold Date: 9/10/2021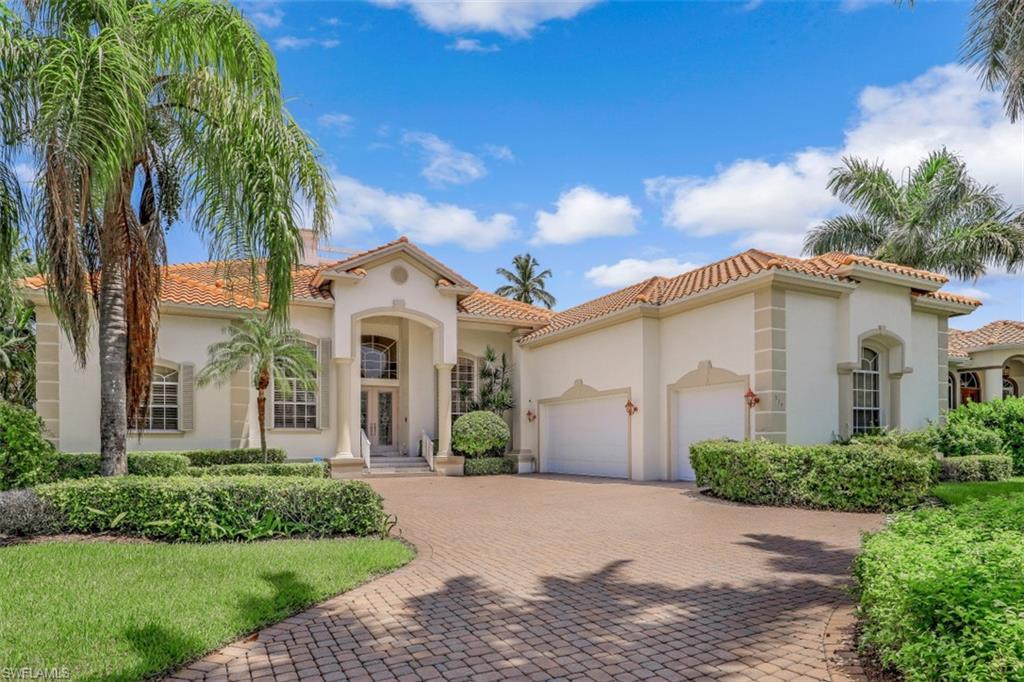 $5,750,000
317 Mooring Line Dr, 34102
4 Beds, 4 Full Bath(s)

Sold Date: 9/10/2021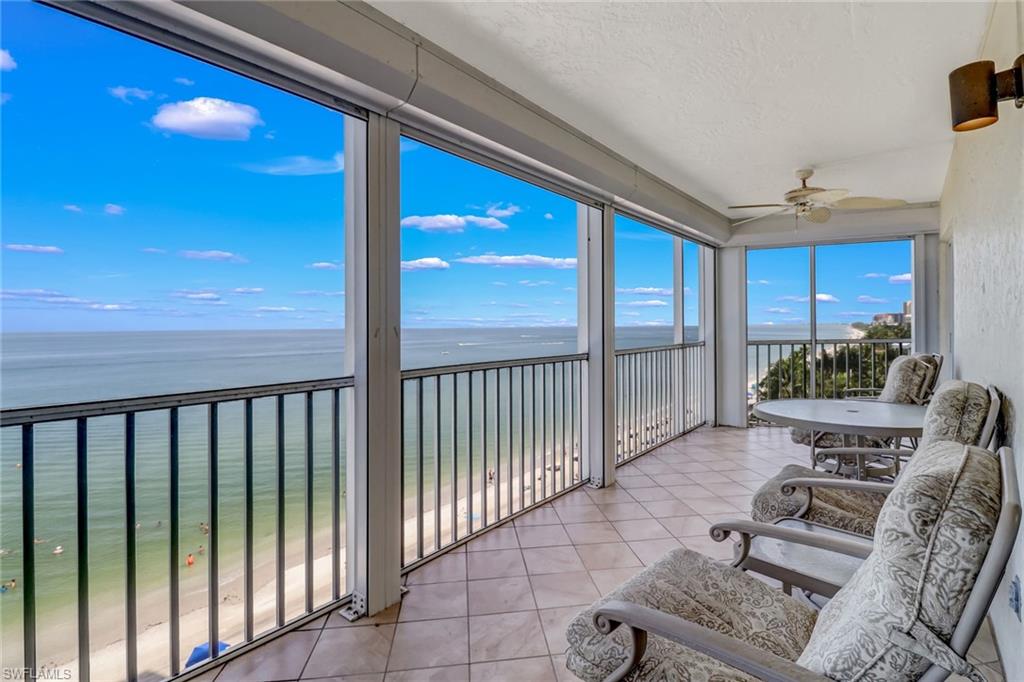 $1,516,125
9051 Gulf Shore Dr #602, 34108
2 Beds, 2 Full Bath(s)

Sold Date: 8/25/2021
$3,500,000
2105 Canna Way, 34105


Sold Date: 8/11/2021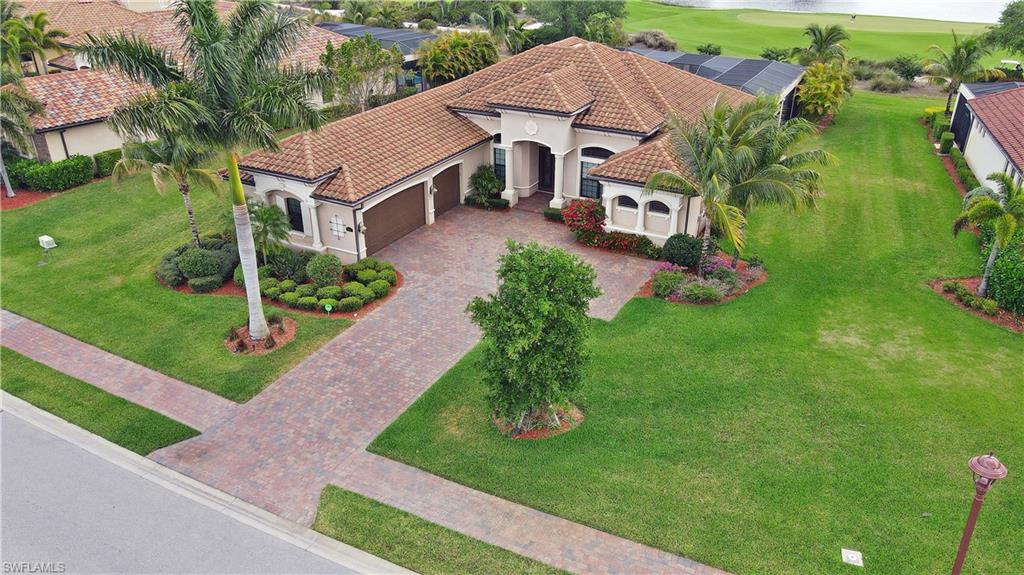 $1,675,000
9872 Corso Bello Dr, 34113
4 Beds, 3 Full Bath(s)

Sold Date: 7/26/2021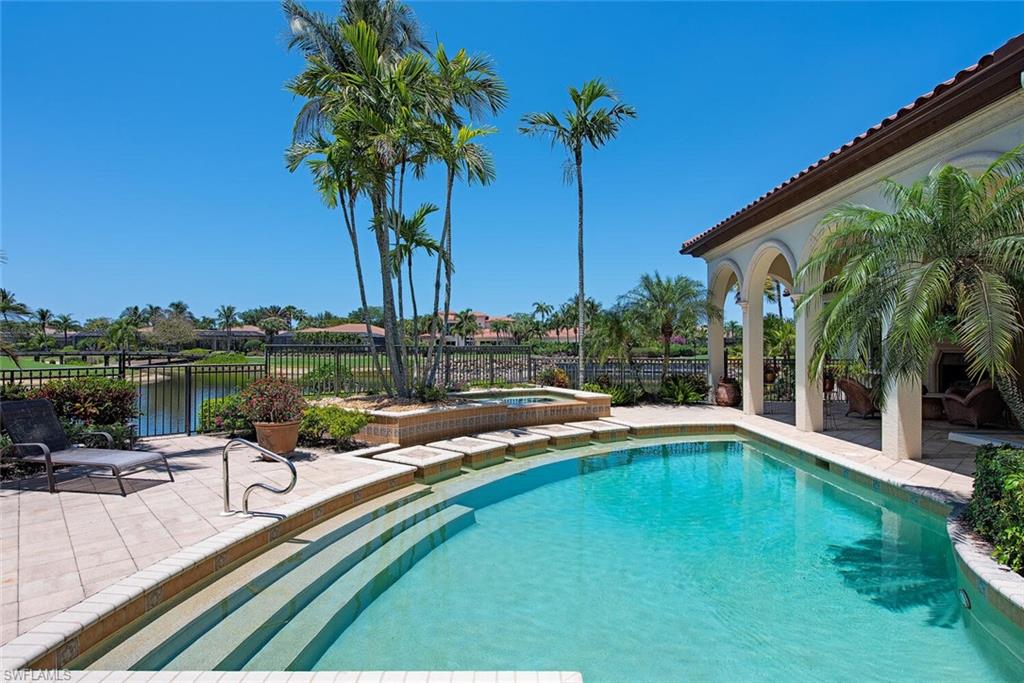 $3,500,000
1927 Cocoplum Way, 34105
4 Beds, 5 Full / 2 Half Bath(s)

Sold Date: 6/9/2021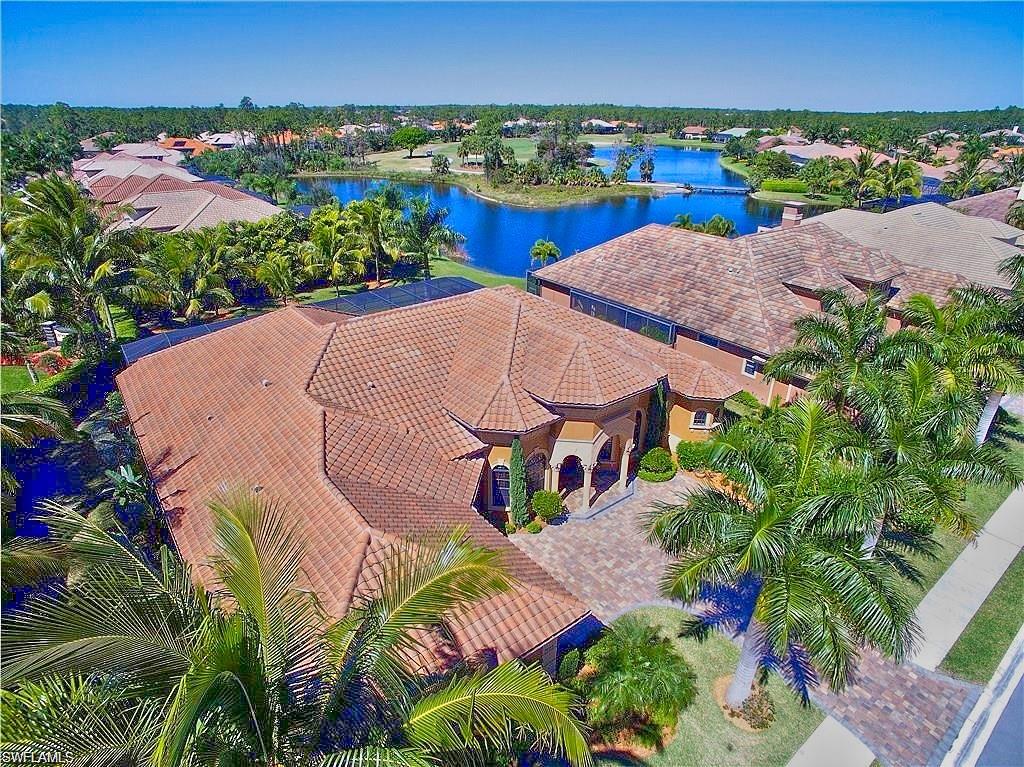 $1,700,000
7773 Classics Dr, 34113
4 Beds, 4 Full Bath(s)

Sold Date: 4/30/2021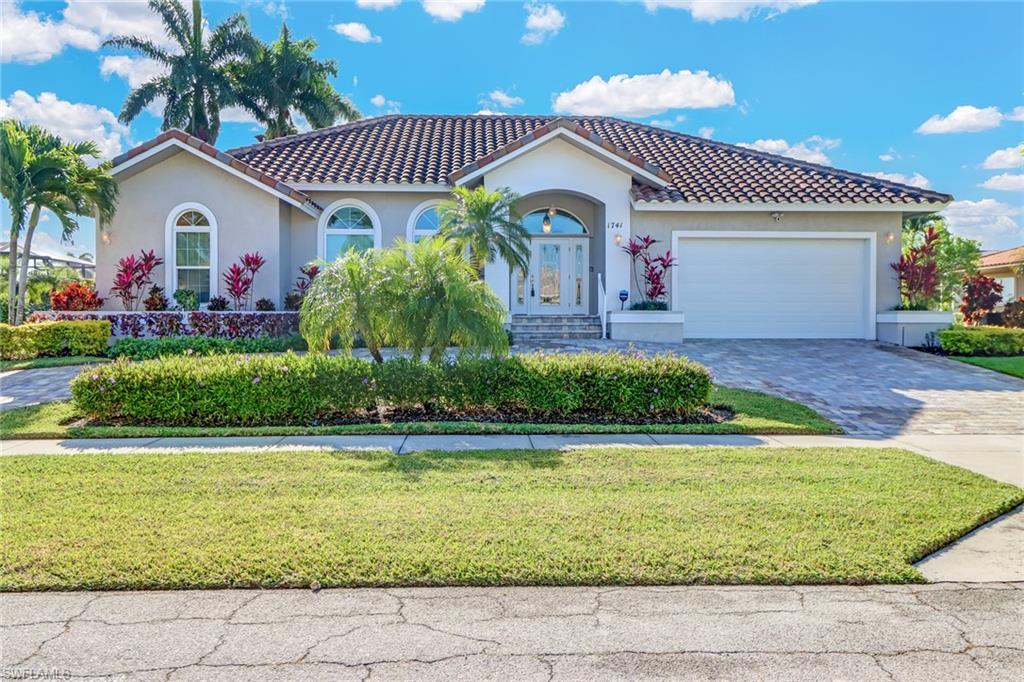 $1,216,000
1741 Piedmont Crt, 34145
3 Beds, 2 Full Bath(s)

Sold Date: 4/26/2021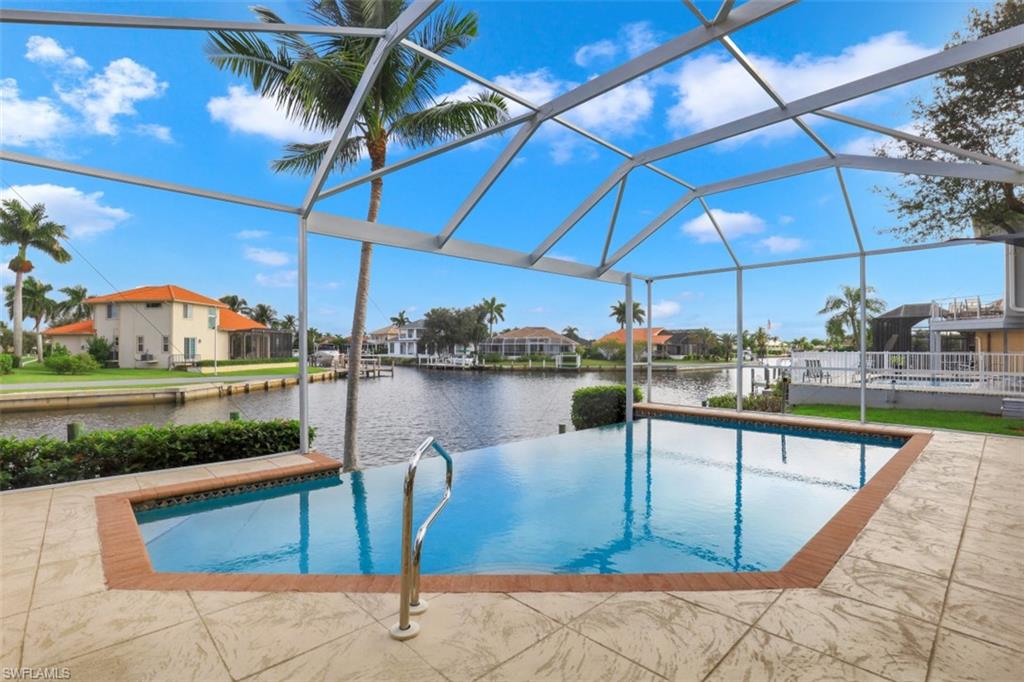 $865,000
1632 Villa Court, 34145
4 Beds, 2 Full Bath(s)

Sold Date: 4/19/2021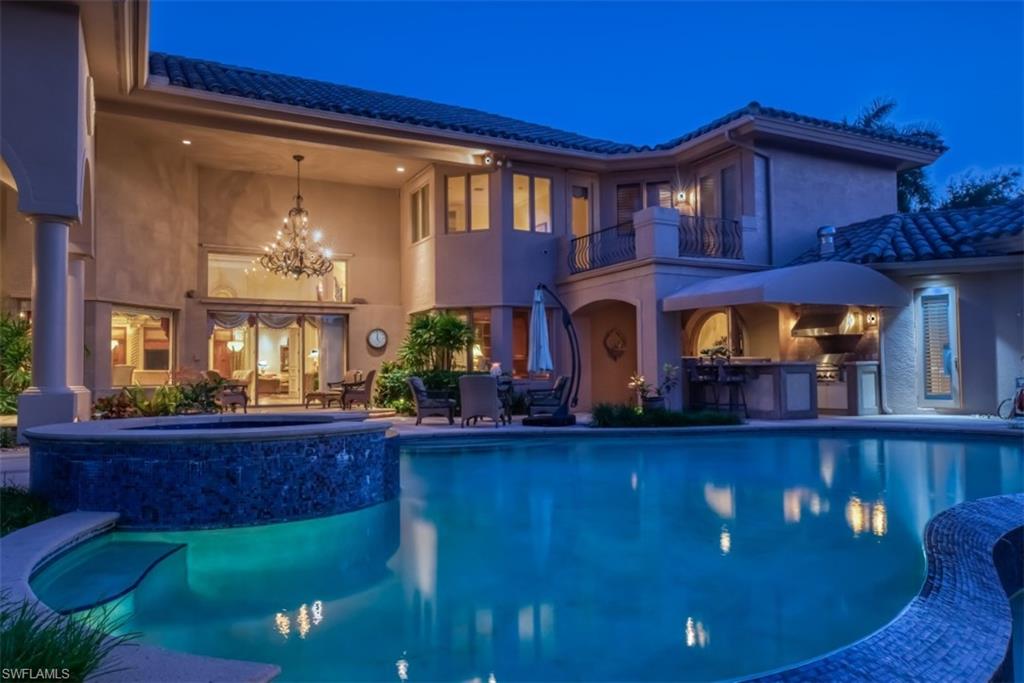 $3,225,000
9456 Sweetgrass Way, 34108
5 Beds, 5 Full / 2 Half Bath(s)

Sold Date: 3/5/2021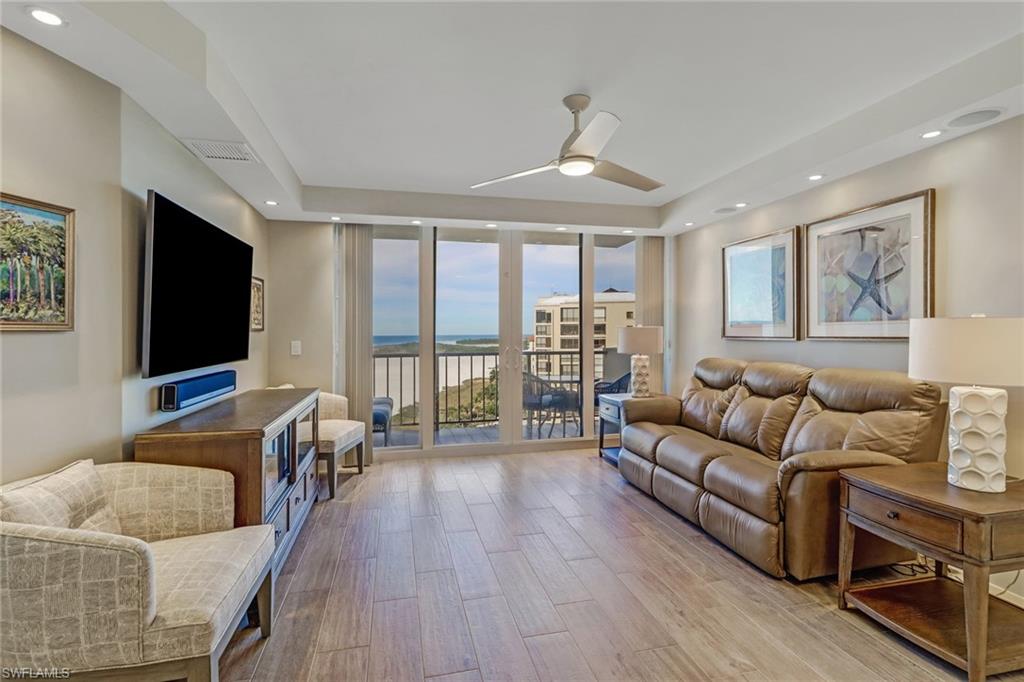 $649,000
58 N. Collier Blvd #1406,
2 Beds, 2 Full Bath(s)

Sold Date: 2/18/2021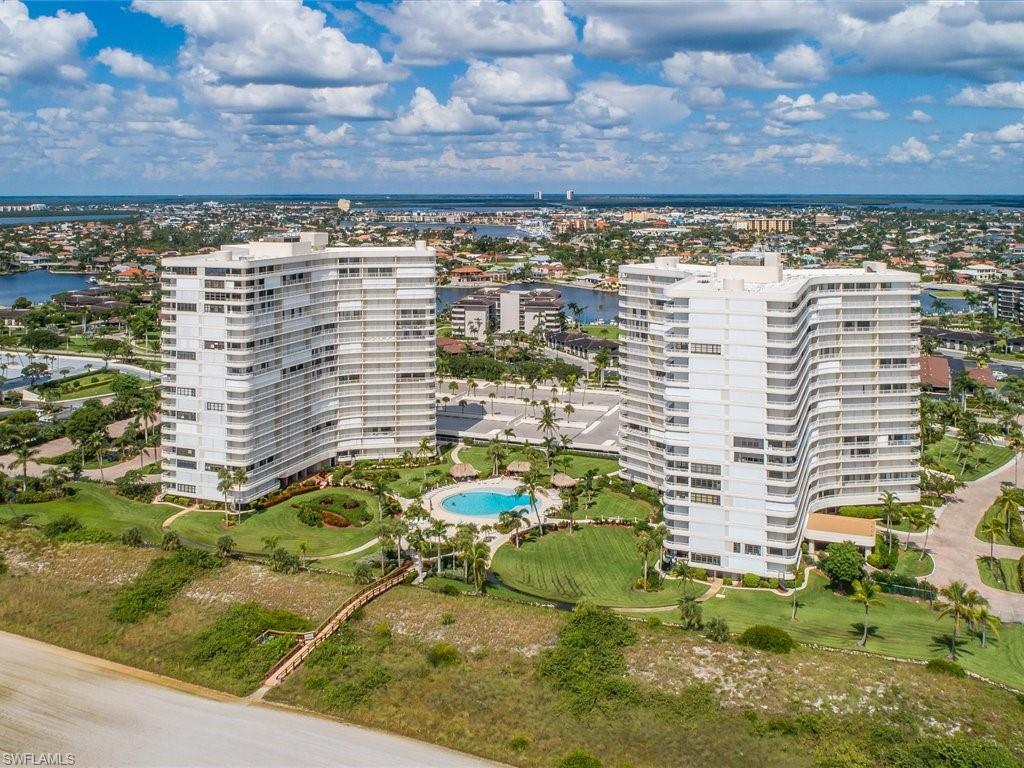 $689,000
320 Seaview CT #2-811, 34145
2 Beds, 2 Full Bath(s)

Sold Date: 2/5/2021
View All Sold Listings