Official Real Estate Company of the Boston Red Sox
Kristen knows the balance of city and seaside living. As a Boston resident of 20 years who has called Nantucket her second home for nearly half of those years, Kristen has her finger on the pulse of the city and island real estate markets and lifestyle.

As a former interior designer, small business owner and marketing executive, Kristen has a unique skill set that she brings to her Nantucket and Boston real estate clients, providing them with the hands-on, concierge-level services that they deserve. Kristen is a knowledgeable guide and resource for clients that she has worked with for several years, as well as first-time buyers.

Kristen has resided in Boston for the past two decades, living and working in some of the city's most desirable neighborhoods, including Back Bay, the South End, Beacon Hill and currently, Bay Village.

Kristen manages her own property as well as several other summer cottages in the rental market on Nantucket. She is immersed in the local culture, and knows the summertime community and activities. With her knowledge and experience, she can find the perfect summer rental or residence for her clients.

When she's not working, Kristen can be found on Cisco beach with her family.

Community Involvement
Dress for Success
Kristen was wonderful to work with and made my real estate experience seamless! I would highly recommend her! Heather C. (Boston)
More Testimonials ›
Your Insurance Rep.
Joel Fanjoy
Insurance NPN#
Office - 781.749.3007
Fax - 781.749.3040
Direct Line - 617.320.5687
Email Insurance Rep. ›
Insurance Quote ›
Your Loan Officer
Clifford Slater
NMLS Mortgage Loan Originator ID 84516
Cell - 617.713.0500
Email Loan Officer ›
Loan Quote ›
$720,000
215 D St, Unit 1, 02127
2 Beds, 2 Full Bath(s)

Sold Date: 9/25/2020
$1,445,000
15 Heather Dr,
Milton 02186
4 Beds, 4 Full Bath(s)

Sold Date: 7/31/2020
$975,000
772 E 4th St, Unit 3,
Boston 02127
2 Beds, 2 Full / 1 Half Bath(s)

Sold Date: 5/26/2020
$847,000
49 L St, Unit 5,
Boston 02127
2 Beds, 2 Full Bath(s)

Sold Date: 3/30/2020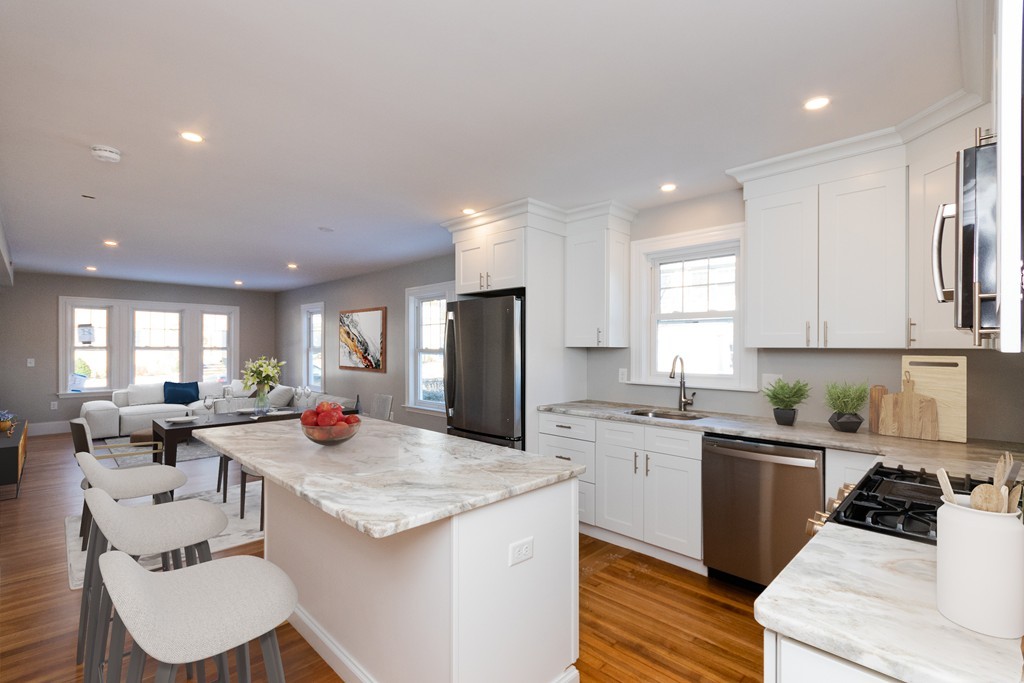 $610,000
1104 Adams St, Unit 1,
Boston 02124
2 Beds, 2 Full Bath(s)

Sold Date: 3/24/2020
$1,525,000
580 Washington St, Unit 6C,
Boston 02111
2 Beds, 2 Full Bath(s)

Sold Date: 2/25/2020
$779,000
15 Beal St,
Hingham 02043
3 Beds, 1 Full / 1 Half Bath(s)

Sold Date: 1/9/2020
$799,000
228 Webster St, Unit 1,
Boston 02128
2 Beds, 2 Full / 1 Half Bath(s)

Sold Date: 11/27/2019
$545,000
58 Everett St, Unit 2,
Boston 02128
2 Beds, 2 Full Bath(s)

Sold Date: 11/15/2019
$2,800,000
500 Atlantic Ave, Unit PH21F,
Boston 02210
2 Beds, 2 Full / 1 Half Bath(s)

Sold Date: 9/6/2019
$893,000
21 Father Francis Gilday St, Unit 202,
Boston 02118
2 Beds, 1 Full / 1 Half Bath(s)

Sold Date: 7/31/2019
$515,000
10 Coolidge Ave, Unit 10,
Beverly 01915
3 Beds, 2 Full / 1 Half Bath(s)

Sold Date: 7/1/2019
View All Sold Listings