Fairfield Connecticut Homes For Sale
$12,999,000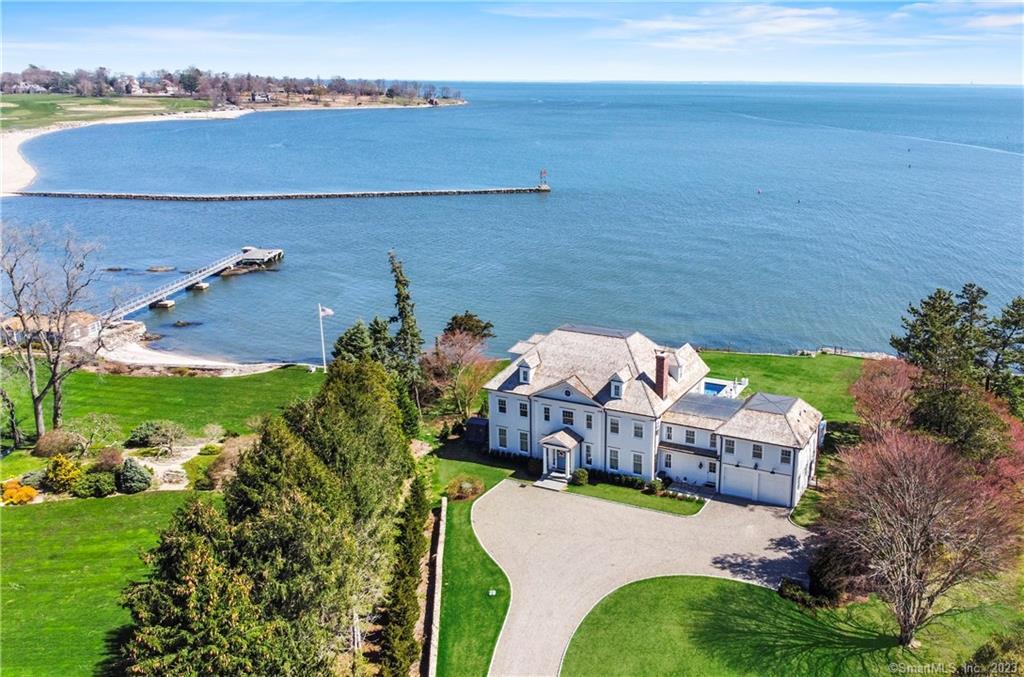 $7,750,000
Price Reduced
$4,100,000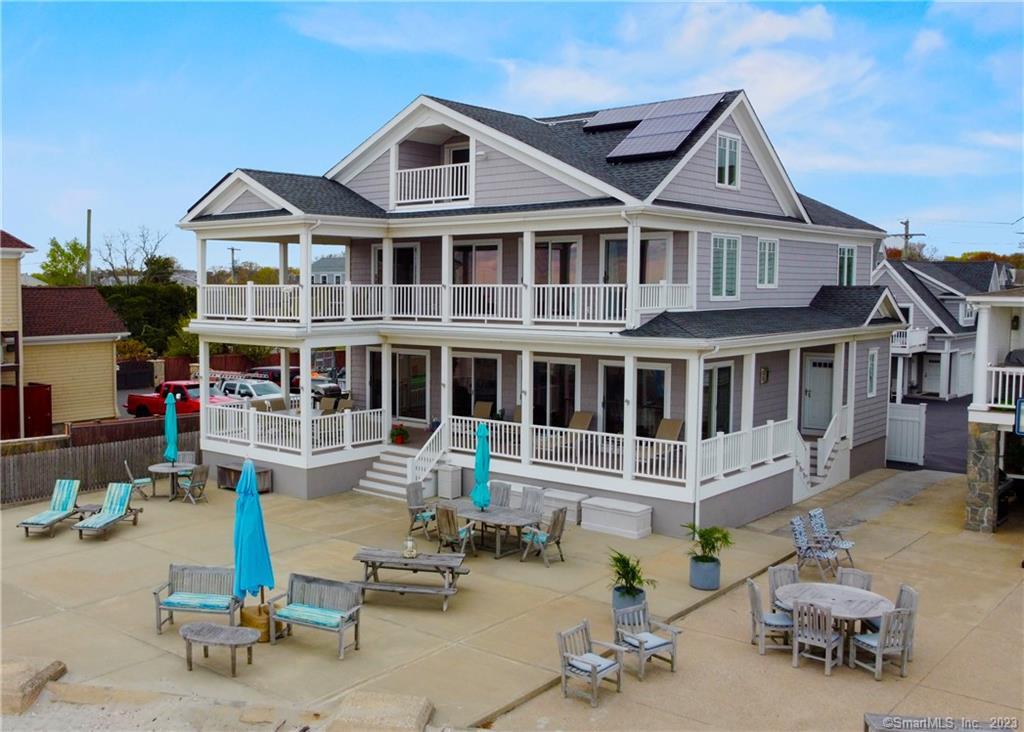 531/535 Fairfield Beach Road
Fairfield, CT 06824

View Listing

CONNECTICUT'S GOLD COAST COMMUNITY

Fairfield, Connecticut is situated in a coastal town on the Gold Coast of Connecticut. Fairfield offers many local amenities of the arts, culture, shopping and dining and has been fortunate to maintain their old-fashioned traditions and values. Residents attend concerts on the green, town fairs and farmers markets, and participate in parades, pumpkin carving contests, sled riding and holiday festivities.

Nature plays a large part in the Fairfield Community as it spans along 8 miles of stunning Long Island Sound coastline. This offers residents a wide variety of recreational amenities including four public beaches, fresh water Lake Mohegan with hiking trails, 3 public golf courses, indoor and outdoor town tennis courts and hundreds of acres of protected land. Boating enthusiasts can moor their craft at the South Benson Marina, with 600-rental boat slips and Ye Yacht Yard, which provides launch services and access to Southport Harbor. Ye Yacht Yard is also the home to Community Sailing of Fairfield, whose members share two 18-foot sailboats. Bird lovers frequent the Fairfield Audubon Society and the Birdcraft Museum.

Perched overlooking the harbor lined with sailboats; you will find the quaint Village of Southport, which boasts the Pequot Yacht Club and Sailing School. Southport is an exquisite seafaring village with one of the most picturesque harbors in all New England; Southport real estate being amongst the finest in the world. Inland, you will find the prestigious Greenfield Hill area, with stately mansions, rustic charm and equestrian properties; both of which are notably scenic and affluent. In addition to the Pequot Yacht Club, Fairfield offers many private clubs including the Patterson Club, Country Club of Fairfield, Brooklawn Country Club and the Fairfield Beach Club.

Fairfield is made up of many unique areas and neighborhoods; Fairfield Beach, Brooklawn, Fairfield Center, Fairfield Woods, Grasmere, Greenfield Hill, Mill Hill, Lake Hills, Lake Mohegan, Pine Creek, Rock Ridge, Sasco, Southport, Stratfield, Sturges, Tunxis Hill and the University area.

The waterfront homes in Fairfield are specific to Fairfield Beach Road, Pine Creek Avenue, Sasco Hill Road and Old Dam Road areas. The waterfront homes in Southport encompasses the areas around Southport Village and Southport Beach. Many neighborhoods in the Lake Mohegan and Lake Hills area offer the same.

Fairfield's coastal landscape spans 30.6 square miles and a population of approximately 57,000 residents; situated along Long Island Sound and adjacent to Westport, Weston, Easton & Bridgeport. Fairfield is conveniently located to Interstate I-95, the Merritt Parkway and Metro North Train line. A commute to NYC is approximately 60 minutes by train or car, which makes Fairfield a popular place for commuters.

Fairfield's vibrant community offers three distinct business and retail districts-along the Post Road, Southport Village and Black Rock Turnpike. Fairfield's bustling downtown area offers a wide variety of both shopping and dining options.

Fairfield is renowned for its superb public education system, which includes 11 elementary schools, 3 middle schools and 2 high schools. There are also numerous private and parochial schools as well as two outstanding Universities, Fairfield and Sacred Heart.

Fairfield was ranked #7 for Top-Earning Towns by CNN Money in 2010, "Best Town in Connecticut" in 2009 by Connecticut Magazine, ranked 9th in "Best Places to Live" in the United States and the very best in the Northeast by Money Magazine in 2006. The awards were given based on a variety of overall attributes and characteristics, such as the excellent Fairfield Public School System whose students consistently achieve the highest test scores in the State. Fairfield also launched its "clean and green" program in the '90s, and today city officials drive in hybrids, and citizens get incentives for energy efficiency and conservation. Strict emission standards are par for the course. The middle school, and even the wastewater treatment plants, run on clean energy.

The homes in Fairfield and the homes in Southportreflect many different types of architecture, styles and vintages as well as a wide variety of price points within each unique neighborhood. Fairfield's rich fabric is evident throughout and its vast history can be seen in the hundreds of historic homes that have been preserved throughout the town.

The market lends itself to be the perfect time to invest in real estate in Fairfield or real estate in Southport. Additionally, as an investment, Fairfield has held its own quite well during the recession. The waterfront in Southport as well as the waterfront in Fairfield have continued to outpace the market do to its pristine beaches and upscale neighborhoods.

William Raveis Real Estate, Mortgage and Insurance prides itself as the market leader with 28 years of continual recognition as the #1 real estate company in CT offering """"one stop shopping"""" to their clients. Partnering with your William Raveis Agent, your closing team will work together to provide that each transaction is seamless coordinated, ensuring that you receive the highest level of personalized service, attention to detail and all competitively priced.

Your William Raveis "team" is ready to help you through your home selling and home buying process. To reach a William Raveis agent to view the homes for sale in Fairfield or the homes for sale in Southport, that match your criteria and price point, call 203.255.6841. If you are interested in receiving town specific statistics such as Fairfield Real Estate - monthly searches, log onto raveis.com.

With so much that Fairfield has to offer its residence ... it's a great place to call home!
William Raveis - Real Estate Services In Connecticut
Welcome to William Raveis Real Estate, Mortgage & Insurance, the largest family-owned company in the Northeast serving Fairfield Connecticut. For 39 years, our dedicated mortgage, new homes, international and relocation divisions have provided the resources and experience to find the perfect home for you, whether you're a first time homebuyer, raising a family or downsizing. Since our establishment in 1974 - William Raveis Real Estate, Mortgage & Insurance has experienced steady growth primarily through the sale of Fairfield.
Today, William Raveis Real Estate, Mortgage & Insurance maintains the largest database of Fairfield Connecticut homes for sale and has a network of 85 sales offices and 3,500 sales associates and/or Realtors. Our Connecticut real estate and Massachusetts real estate sales have topped the $5.6 billion mark, and we've closed more than $9 billion worth of mortgage loans. No other real estate firm in Fairfield Connecticut has grown as rapidly under the same owner or has offered such innovative programs and home ownership services to its customers.
Please take some time to explore our website and call us with any questions you might have concerning Fairfield Connecticut homes for sale. We promise we'll never be too busy to remember what got us to where we are today - you, the customer!