About Us
Ryan Raveis - Co-President of William Raveis, Inc
As Co-President of William Raveis Inc., Ryan is responsible for the company's headquarter functions including marketing, finance, accounting, human resources, IT, ecommerce, relocation, and career development. Ryan also serves as the President of William Raveis Mortgage and has been recognized by Mortgage Executive Magazine as one of the Top 100 Most Influential Mortgage Executives in America, and the company has been recognized as one of the Top 50 Places to Work in America. Prior to rejoining the family business, Ryan held positions with a top strategic management consulting and research services firm, as well as a venture-capital backed internet services firm, where he led the implementation of the nation's first broker-direct online mortgage platform. Ryan received a Bachelor of Arts from Williams College and a Masters of Business Administration (magna cum laude) in Finance & Entrepreneurship from Babson College.
Linda Dorsey - Executive Vice President, Operations
Linda is responsible for mortgage operations including processing, underwriting and closing. Linda started in the mortgage industry in 1985 with a local New England bank and has experience in various diverse operational positions prior to her current role with William Raveis Mortgage, LLC. Linda served on the Underwriting Advisory Board for Fannie Mae and is involved in various community programs within the City of Boston.
Mary Ellen Graziano - Sr Vice President, Secondary Marketing
Mary Ellen is responsible for secondary marketing. With over 24 years in the mortgage banking industry, Mary Ellen has developed key relationships with a diverse mix of national and local investors to expand the product line for William Raveis Mortgage, LLC. She has served on many advisory boards including the Secondary Marketing Advisory Board for Fannie Mae. Mary Ellen received a BA from Providence College and an MBA from Suffolk University.
Frank Kolb - Regional Vice President of Sales
Frank joined William Raveis Mortgage in 2008 and quickly became a top producing loan officer within the company, as well as ranking in the Top 1% of all originators in the country. He is a self-producing originator who manages a team of loan officers throughout Connecticut. He earned a BS in Business Administration and a MS in Management Information Systems from Nova Southeastern University. His financial and technological backgrounds have helped William Raveis Mortgage balance between offering sound financial advice with continual improvements to the company's technology platforms to enhance the customer's experience. Frank is a lifelong resident of Guilford CT where he presently resides with his wife Suzanne.
Andrew van Dyk - Regional Vice President of Sales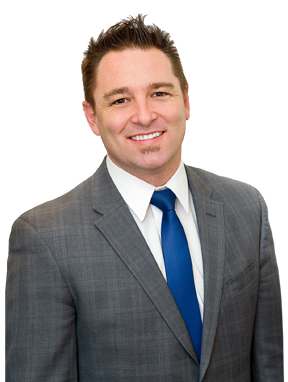 With over 13 years, and nearly $1B in mortgage originations, Andrew is the consummate professional and regards each and every client as a "client for life". In his role as Regional Vice President he spreads the knowledge, ethical advice and customer service traits that helped him earn top 1% of all Loan Originators in the nation perennially since 2012. A native of South Africa who moved to the US early in his career, Andrew resides in Hanover, MA with his wife and two children. He enjoys most of his free time with his family, playing golf and reading a good book.